Lead UX Designer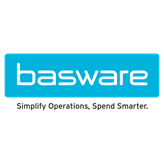 Basware
Basware Experience team is a talented and hardworking group of User Experience Designers, Content Designers and Localization specialists. We work within the Products function, collaborating closely to bring the digital services in Basware to life. We are a passionate crew that has fun while tackling the UX challenges put forth to us.
Products function is responsible for ensuring that Basware continues to provide its customers with industry leading solutions and services to simplify operations and spend smarter. We create and execute the product strategy, new product innovations, roadmap, design and product launches for Basware's global product portfolio.
We are now looking for a Senior User Experience Designer to join our team.
In this role, you will be responsible for collaborating with product owners, engineers, and content designers in evangelizing and maintaining Basware's design language. You will help the team to shape consistent user experiences across our entire line of desktop and mobile products. You have a strong sense for solving problems, and generating ideas around complex interactions with visual feedback that delights users. You are passionate about design languages, patterns and enjoy getting to know new tools and technologies.
At Basware, you will:
Shape the design system that fuels our products. You will contribute to refining and expanding our shared design components, visual style and guidelines.
Work with other designers to design scalable and reusable components.
Work with development teams to ensure that the design specifications are implemented.
Collaborate across design and engineering teams to educate on the design system's best practices.
Give and solicit feedback from other designers continuously to raise our bar on quality.
Build prototypes in a range of mediums and fidelities and test it with stakeholders.
An accountable self-starter with good time-management skills and a bias for action.
We would enjoy working with a professional with the following skills and qualifications:
Bachelors or Master's degree in design, human-computer interaction, or related discipline.
At least a few years' experience designing enterprise software or complex web applications.
Proficient with Adobe XD and Creative Suite.
You are knowledgeable about HTML, CSS, JS, modern browser technologies.
You have a good understanding of the needs of engineers you have worked with previously.
Experience working effectively with cross functional, cultural and remotely located teams.
Fluent written and spoken communication skills in English.
We prefer that you have an online portfolio, or a slide deck that you can share with us.
Apply for this job
Tell a friend