UX/UI Designer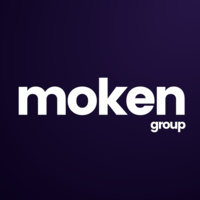 Moken Group
Position: UX/UI Designer
Compensation Type: Full time, Project Based, Hourly
Title: UX/UI Designer
Division: Product - Design
We're seeking a UX/UI for our international digital product development and design agency, to design and develop digital products for internal and client projects. Our client is currently growing at a rapid pace and are looking for strategically driven individuals to join their team to work with up and coming startups, globally. The ideal candidate will have experience working with creative and technical teams, as well as some form of entrepreneurial experience. Additionally, we are also open to hiring junior personnel with the right combination of skills and motivation.
We are looking for a UI/UX Designer to turn an idea into a visual easy-to-use products for our clients. Ideal applicants for the UI/UX Designer positions include the responsibilities of gathering user requirements, designing graphic elements, and building navigation components. To be successful in this role, you should have experience with design software and wireframe tools. If you also have a portfolio of professional design projects that includes work with web/mobile applications, we'd like to meet you. Ultimately, you'll create both functional and appealing features that address our clients' needs and help us grow our customer base.
About the Agency
The Moken Group provides an array of end to end solutions for businesses and startups through in house solutions in addition to a robust network of agencies and partners. We understand that the business environment evolves at a rapid pace and that as a growing startup opportunities and exciting openings often seem generated at an impossible to keep up with rate. Managing growth and new opportunities while running the business side of a company can create difficulties in the ability to capitalize on those opportunities when to-do lists just continue to grow. We assist organizations in taking advantage of presented possibilities by completing the tasks, jobs, and projects which allow continued growth at an exponential rate. Additionally we work with incredible industry partners in the areas of product design & development, technology, pharmaceuticals, fintech, fashion, fitness, branding, and marketing. We can't ensure that this will be the right position for you, but we can ensure that if you are selected for the position you definitely won't be bored.
Responsibilities
- Gathering and evaluating user requirements, in collaboration with product managers and engineers
Illustrating design ideas using storyboards, process flows and sitemaps
- Designing graphic user interface elements, like menus, tabs and widgets
- Gather and evaluate user requirements in collaboration with product managers and engineers
- Illustrate design ideas using storyboards, process flows and sitemaps
- Design graphic user interface elements, like menus, tabs and widgets
- Build page navigation buttons and search fields
- Develop UI mockups and prototypes that clearly illustrate how sites function and look like
- Create original graphic designs (e.g. images, sketches and tables)
- Prepare and present rough drafts to internal teams and key stakeholders
- Identify and troubleshoot UX problems (e.g. responsiveness)
- Conduct layout adjustments based on user feedback
- Adhere to style standards on fonts, colors and images
Requirements:
-Proven work experience as a UI/UX Designer or similar role
- Portfolio of design projects
- Knowledge of wireframe tools (e.g.
Wireframe.cc
and InVision)
- Up-to-date knowledge of design software like Adobe Illustrator and Photoshop
- Team spirit; strong communication skills to collaborate with various stakeholders
- Good time-management skills
Bonus Points for:
- Experience working within a high growth environment
- Experience marketing to small businesses
- Experience starting and/or running own business
- Experience in a managerial role at a digital agency
- Experience working with remote teams
MUST BE BASED IN CANADA
Apply for this job
Tell a friend