UX/UI Designer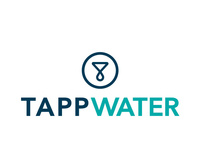 TAPP Water
TAPP Water is looking for an experienced and talented UX & UI Designer who owns, improves and optimizes the user/customer experience on TAPP Water's digital channels. In 2020, TAPP Water's customer base is expected to triple across Europe, from more than 17,000 to 54,000 active customers.

The UX / UI Designer is responsible for shaping and enhancing TAPP Water's digital customer journey from conducting user & data research, building information architecture, wireframing, creating user flows, prototyping, testing (UX, UI, User, Usability) and providing UI design suggestions.

The UX / UI Designer works closely with the e-Commerce Manager to understand and validate the technical scope of the suggestions and designs, and is capable of modifying, prioritizing and adjusting these according to MVP mindset.

The UX / UI Designer acquires a deep understanding of our customer's needs and pains before, during and after purchase, and is capable of translating these inputs into compelling designs that help the user and the brand's customer acquisition and retention goals.

The UX / UI Designer is capable of using, measuring, prioritizing and providing actionable suggestions for decision-making according to the Marketing roadmap based on the following marketing KPIs, in order to constantly improve all digital touchpoints along the brand's customer's journey: website conversion rates, churn rate, NPS, referral sales, user navigation feedback;

While the focus is mainly on Digital, the UX / UI Designer will also give support in product-related and customer service related projects from time to time, supporting an overall successful and consistent customer journey along all touchpoints.

MAIN RESPONSIBILITIES:

- Conduct user & data research, building information architecture, wireframing, creating user flows, prototyping, testing (UX, UI, User, Usability) and providing UI designs (incl. basic graphic design artwork, when the project requires it)
- Create and optimize the user/customer experience on the TAPP Water digital channels: eCommerce, app, installation onboarding processes, product-related digital interfaces
- Apply principles of user-centered design to style guides that enhance an optimal, simple and visually flawless user experience.
- Plan, design and execute in-house and remote usability testing sessions and other user research initiatives
- Make use of web analytics and customer data to get valuable insights.
- Follow established Marketing KPIs and AB Testing results
- Detect improvement opportunities based on users' needs and goals, as well as business objectives and priorities
- Present and defend your design decisions. All your design decisions should be based on the overall business/marketing roadmap & priorities, as well as your own design thinking and fundamental UX principles
- Ensure that all projects are delivered on-time, within technical & visual scope
- Communicate updates to internal and external stakeholders
- Continually keep yourself updated with the latest changes in your industry


REQUIREMENTS:

- A strong portfolio showing 2+ years' experience directly related to the design of responsive websites, preferable within consumer product e-commerce environments (in-house or consulting)
- Full proficiency in digital design and prototyping tools (Sketch, AdobeSuite, etc.)
- Web analytics tools (Google Analytics, etc.)
- Proactive profile, with a focus on communication, quality, and results
- Excellent team worker, ability to work in a very dynamic, fast-changing work environment
- Good level of English (we are a global team and English is our main language)
- Agile methodologies and Lean UX
- Immediate availability (We're open to starting off remotely)


BENEFITS:

- Salary according to experience level
- Bonus based on performance
- Be part of something that will make the world a better place
- A real impact on company performance and growth
- Great start-up culture and an international and friendly work environment


About TAPP WATER

At TAPP Water we believe in the power of innovation driving the change of everyday habits to protect present and future generations. With more than 30,000 water filters sold worldwide, our mission is to create sustainable, affordable and convenient badass products that eliminate the need for bottled water. We want to create the most convenient and sustainable water filter solutions available by leading the world's transition from bottled water to filtered water. By 2023, our goal is to have avoided 10bn bottles and built a $100m business. The company is based in Barcelona, Spain with a team of experienced water, product and technology experts.
Apply for this job
Tell a friend