UI Designer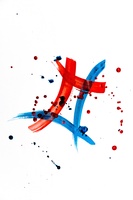 Persp
This is actually not a Fulltime job, We are setting up an offline Design team, It would be Work from home with your perfect bean-bag and a cup of coffee, so I can't give you a regular salary or stipend, but you will get a share. I got your mind, this is not a Spam.

Remote Work
Offline Team
No Working hours tension
Grab a coffee and start your day with design and solve a problem through your Visualization.

Responsibilities
Develop design solutions for various platforms
Establish a consistent brand and creative designs
Communicate ideas with project managers using mock-up and look books
Collect feedback from project managers and adjust the approach to cater to criteria
Build sitemaps, wireframes, and prototypes to outline structure

Qualifications
Good Knowledge with Visualization.
1 year of experience with UI design
Strong communication, design and creative thinking skills Experience with Sketch, XD, Other any design software.
Apply for this job
Tell a friend