UI/UX Designer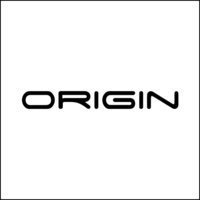 Origin Enterprises
Origin's UI/UX Designer will be responsible for driving software innovation across Origin's suite of products - including our iOS, Android, and Web apps. This individual will be obsessed with creating beautiful, inspiring, and unique designs that stand out against the crowd. This role is perfect for a driven, motivated, self-starter with untamed ambitions. We are looking for a candidate who can take idea to an end to end design solution for completed user experience flows.

Responsibilities:
•Work closely with leadership to define and enforce Origin's design style
•Strengthen our products by ensuring that new product features and marketing material align with our design standards
•Create UI/UX using Zeplin, Sketch and Adobe
•Design and test new features across iOS, Android, and Web apps
•Work collaboratively to ensure design and experience consistency across the Origin suite of products
•Research best practices and design guidelines

Preferred:
•Strong drive to simplify
•Experience with Sketch, Zeplin, and Adobe
•A portfolio that showcases your creativity and design ability
•A team player with great communication skills
•Dual balance of both analytical and creative thinking
•Passionate and knowledgeable about mobile industry
•Excellent leadership skills
•College degree (definitely not required though!)

Perks & Benefits:
•Competitive salary
•Company-paid lunches every day
•Health Insurance reimbursement
•Four days in office and Fridays are work from home
•Incredible, supportive, and results-oriented company culture
•Technology budget for your hardware and software preferences
•Quarterly company outings
•Annual company trip, last year we took everyone to Japan - the year before it was Thailand

About Us:
Origin is a hot, profitable start-up that has built some of the top downloaded apps on the app store. Our product suite consists of a variety of apps used by millions of people on a monthly basis. We have an aggressive growth plan to build out dozens of products over the next two years that will reach and impact the lives of hundreds of millions of people.
Apply for this job
Tell a friend