Senior UX Designer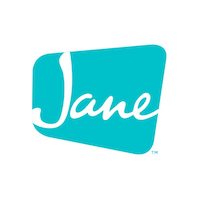 Jane Software
Jane is looking for an experienced
UX Designer
who will be responsible for delivering consistent, end-to-end and user-centric design throughout Jane. They will own the ideation phases on how to solve problems and help mentor other designers on the team. They will have strong visual design skills with a passion for creating compelling, intuitive and frictionless experiences with the user as their main priority. Every designer in Jane gets to own specific parts of the product, growing and developing these areas, ensuring they provide excellent user experiences and meet high standards of design.
We really want the people who work at Jane to love being here, so it's important that we start off with a bit about what makes our company unique. Here are some specifics about what Jane is all about and with these, hopefully, you have a better idea if this might be the kind of company you want to be part of.
Jane is a home-grown, profitable startup. This means we've been growing a real business out of our own revenue for over 7 years now. We have the luxury and security of not having a zero-cash date like some venture-backed companies.
Jane was founded by a product-person and a customer-person, who are now the Co-CEOs. This means the two main teams at Jane (the product and the customer support team) are both led by doers who understand the job. We don't have any suits here. We don't even have a sales team! We're building a really good product that is selling fast because people love it.
Jane is headquartered in North Vancouver but is a remote-first employer, welcoming candidates from anywhere in Canada. In order to keep our employees, candidates, and community safe during the COVID-19 pandemic, our team is working from home across Canada. All interviewing, onboarding and most work will take place remotely for the foreseeable future.
Jane does have a great office in North Vancouver, overlooking both the mountains and the ocean, and that will be available for people to work in once the pandemic restrictions are removed. But we're really focused on creating a great hybrid work experience, where working remotely or in an office both offer an exceptional work environment.
Jane's road map is exciting. We have some interesting and challenging projects on the go including covid vaccination scheduling, video conferencing, global insurance integrations, our own (J)analytics platform & marketplaces! Not to mention the fascinating journey of scaling our team and processes.
Jane offers sane hours, competitive salaries, and great benefits. More than that, we offer a chance to help build something special, which we back up with an employee stock option plan that ensures that everyone has a chance to share in Jane's success.
What you'll be doing
Developing and maintaining a deep understanding of our user's needs and our company objectives by conducting user research, identifying the pain points and behaviours of our customers and competitors.
Owning the experience of specific areas in Jane from start to finish and working closely with the product owners of these teams to ensure we are solving the correct problems and putting forward the best solutions.
Driving the design
Working closely and maintaining a constant line of communication with the engineering teams to ensure the features delivered are meeting the design expectations.
Creating rich and engaging experiences, bringing conceptual ideas to life.
Collaborating with the design team, providing feedback and sharing knowledge on the latest UX trends.
Building prototypes in Figma and presenting to the key stakeholders.
Helping to implement and drive the need for accessibility in Jane.
What you bring to the team
2+ years experience in Product Design.
4+ years experience as a UX Designer.
Design experience creating software solutions that are customer-focused and user-friendly.
Strong portfolio showcasing an understanding of user research, workflows, wireframes, and user design methods.
Experience of taking an idea from conception to development, execution and beyond.
Experience with user testing and working with existing research, making insights actionable.
Ability to work quickly and independently, to accept and provide feedback, and receive direction.
Excellent communication skills with a creative and collaborative mindset that thrives in a team environment.
Highly organized individual with an ability to excel within a fast paced environment.
Experience in mobile, tablet and responsive design.
Bonus points
Experience with building out design systems.
Apply for this job