Senior Product Designer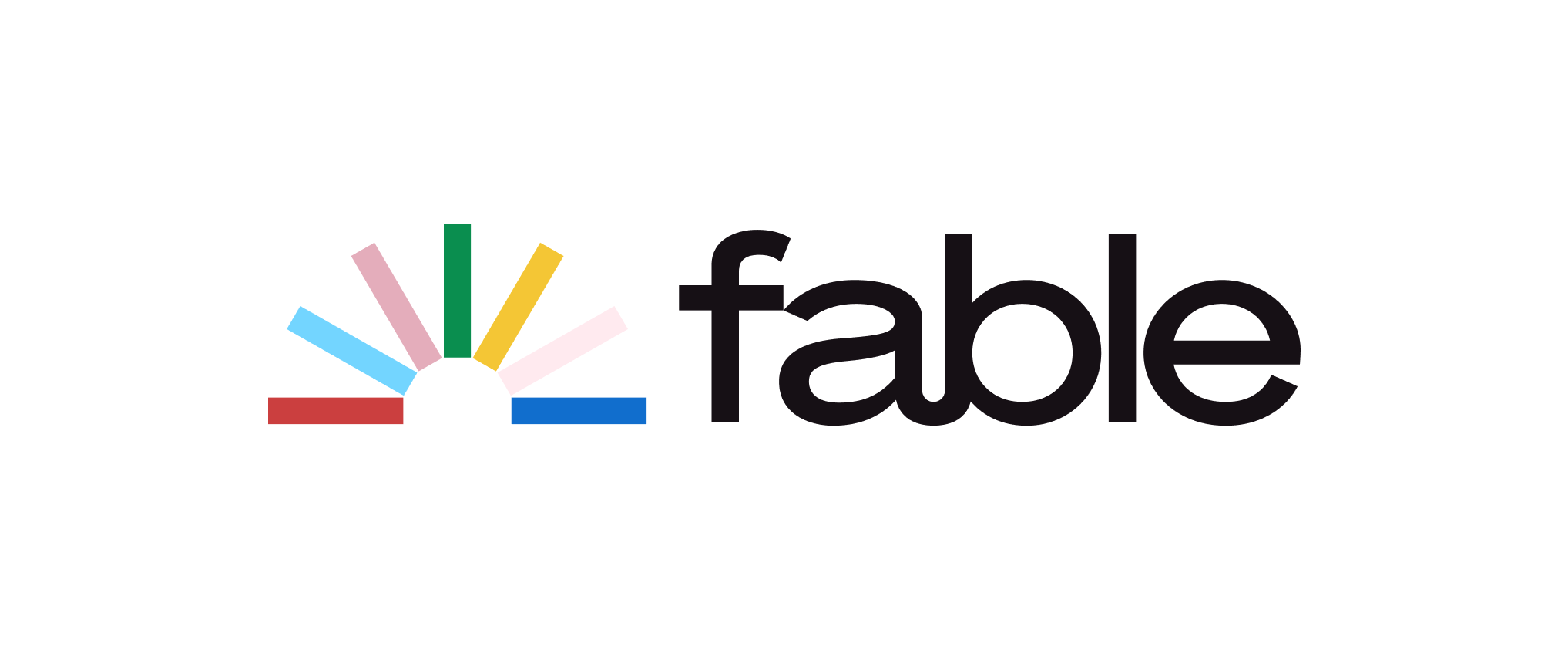 Fable
👋🏾
Do you love stories and believe that mental wellness should be a priority for everyone?
We do. This is why we're building Fable, a social platform for stories. We've started with books and plan to expand into stories that you can listen to or watch with friends.
🏗️ WHAT WE ARE BUILDING
Fable puts the omnipresent mobile screen in service of digital nutrition.
Social Reading
Fable makes it easy for people to discover, join and build communities based on their interest graph. Fable members connect with others who have similar interests and read together, sharing highlights, notes, and comments. We curate the vast body of knowledge that surrounds every book and surface the most interesting bits to make reading much more interactive and fun.
Curation 
Well-read experts and tastemakers select great books that are featured inside "Fable Folios." A Fable Folio is a selection of exceptional stories and book recommendations around a particular topic. New Folios are released weekly and offer something for everyone, whether they're seeking to be entertained, informed, or challenged.
Healthy Habits
Every day, Fable helps members set and reach their reading goals to reap the wellness benefits of reading. Our communities can set their own book club milestones to pace themselves as they and fill the micro-moments in their lives with stories.
We're looking for an experienced Senior Product Designer to join our distributed team in building the world's best platform for social reading and exceptional stories. In this role, you will use your creativity to drive brand, visual and overall product design.
💪🏽WHAT YOU WILL DO:
·
Empower people through design to use their voices & decentralize discussions
·
Ideate and prototype end-to-end design flows
·
Communicate efficiently and openly with people on the broader team
·
Embrace our company culture and vocalize where we can be more inclusive
·
Collaborate closely with product and engineering teams to build new features
·
Collaborate with designers and engineers to maintain consistency in our design system
SKILLS YOU WILL NEED
·
Rigorous UX skills with a track record of solving complex UX challenges
·
Portfolio with creative, thoughtful, and emotionally resonant design work for a consumer audience
·
Growth mindset and proactive communication style, that keeps everyone aware and in sync
·
Proficient with Figma, Flinto, Principle and other prototyping tools
·
Facilitate objective discussions that lead towards thoughtful decision making
·
Critical thinker with a strong point of view and a tendency towards action
BONUS POINTS
·
For sharing examples of how you improved growth and retention
·
Telling us your 3 favorite books and why you love them
👐🏽YOUR TEAM AT FABLE: At Fable, you'll join a passionate, high-performing and empathetic team of people who love stories. We are proud to work on a purpose driven product with a mission of improving mental wellness through stories. We are a tech company with the soul of an artist. We are an early-stage start-up and as such a constant work in progress, to borrow from Douglas Adams, "Don't Panic". We have no time for bureaucracy and so we want leaders, not spectators. We listen, understand, and consider before we judge.
OUR CORE VALUES
·
Community First. Fable is nothing without our community of story lovers
·
Belonging Matters. We go beyond inclusion and strive hard to make everyone feel that they belong 
·
Distributed, not remote. You can work from anywhere in the U.S, no one feels remote when we are all distributed
·
Safe. We respect privacy, we don't treat people as data
WHY WORK AT FABLE
This is a unique opportunity if you are looking to join a small team making a big impact, and work on a fast-growing product while having fun along the way.
·
Competitive salary and stock options
·
Comprehensive health and dental plans
·
Flexible vacation days
·
Open and transparent culture
·
Position reports to the Head of Design
WANT TO LEARN MORE ABOUT FABLE?
·
Check out
our Founder's message, meet our team and read our principles to make sure we are right for you
·
Listen
to our Founder talk about mental wellness and stories
FABLE. Stories for everyone.
We are an equal opportunity employer and embrace diversity at our company. We do not discriminate by race, religion, color, national origin, gender, sexual orientation, age, marital status, veteran status, or disability status. We are a gender-balanced team committed to diversity and an inclusive environment.
Apply for this job