Product/UX Designer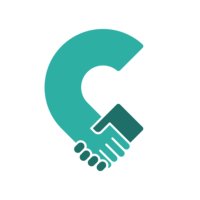 CareLineLive
We are looking for a product designer/problem solver to join our product development team in Moorgate. We're an award-winning young passionate team, with a dash of eccentricity striving to help home care agencies deliver better care. Whilst we have a vision for the role, we're also open to molding the role around the right person.
Our platform caters to the rostering, scheduling and workforce managements needs of home agencies and provides a companion app for carers whilst they're out on their rounds. It's a multi-faceted product with it's fair share of complex problems and interactions to keep us busy; from electric visit verification, to invoicing and payroll functions.
You should be a pragmatic thinker, that is able to apply creative solutions to problems of any size.
Experience:
Proven experience as a UX Designer, UI Designer or similar role in web/mobile contexts.
Solid understanding of the modern web and native app platforms, including inherent limitations and benefits.
Creative mindset.
Production of high quality wireframes/interactive prototypes.
Familiarity with interaction design and information architecture.
A strong portfolio of successful projects is essential.
What you will get to do:
Influence and implement features throughout the development life-cycle, from conception to release.
Stay on top of emerging technologies and industry trends and apply them to your workflow.
Work closely and transparently with other areas of the company to understand the needs of both existing and prospective customers.
Work in a contemporary office, with all of the extras you'd want: lounge areas, free tea and coffee, events and workshops, table tennis and pool, bike room, and more.
What we ask of you:
Be honest and hard-working.
Ability to work independently and multi-task efficiently.
Show an understanding of projects from perspectives of both the business and client.
A strong attention to detail.
Good communication skills.
Ability to think logically and pragmatically.
Please include:
Links to relevant online portfolios.
A description of your work history, whether as a resume, portfolio, or in the form of a cover letter. Preferred qualifications:
*Formal training isn't a requirement, but the following are bonuses:
*
BA/BSc in Design/Computer Science or related field.
Bootcamp qualifications.
Launching your own app/website.
We've made it this far without someone like you, but we're ready to up our game and bring in the expertise we need to take our user experience to the next level. This is a big move for us, and we're excited about the work we'll be doing together!
Apply for this job