Product Designer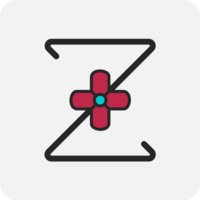 Zyla Health
What you'll do:
You will be designing multiple solutions for Zyla Mobile Application and Web-based dashboard to solve real problems.
You will be developing a design system for the product.
You will be analyzing user interface problems and create design solutions that meet measurable business goals and requirements.
Collaborate with key stakeholders (ranging from management to customer support and sales) to define, develop, shape and refine requirements of a complex software product.
Designing user scenarios, storyboards, and prototypes.
We are looking for an individual with:
3+ years of experience in Digital Product design /Interaction design.
An outstanding portfolio, showcasing a foundation in interaction design, visual design, motion design, Color theory, typography, and ideation.
Experience in designing digital products and design systems, not just websites. You have helped build products.
The ability to see the big picture and propose solutions.
The ability to ask questions to assist a development team see areas which may lead to problems.
Excellent written and oral communication skills with a flair for getting people excited.
Hands-on experience with design software like Sketch (Mandatory), Photoshop, Illustrator, Invision, and Zeplin.
Very well versed with material design guidelines by Google & Human interface guidelines by Apple.
HTML/CSS would be plus and good to have.
Perks
Opportunity to directly work on a very innovative product which has a big societal impact.
Opportunity to lead a cross-functional team consisting of leading medical brains, tech geeks, operations gurus.
An open set-up where you can innovate every day.
A home-like office with home-like perks :)
Apply for this job