UX Designer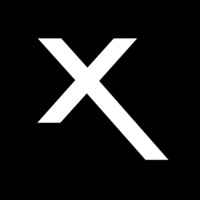 Sheertex
Sheertex makes the strongest pantyhose in the world. Don't just take our word for it—in 2018 we were named one of TIME's "Best Inventions"! Tens of thousands of customers have already been wowed by our growing range of products, from our bestselling Classic Sheers to limited edition Sparkle Sheers.
We are a company that prides itself on using technology to advance a once stagnant industry. Through our initial start of creating a fiber that the hosiery industry had never used before to our ongoing push to automate our manufacturing processes; the journey of Sheertex has a common thread of striving to be innovative in our use of technology. Even our method of selling direct-to-consumer through our online channels was uncommon in the hosiery industry, and is just another way Sheertex does things a little differently.
We look for passionate, friendly, scrappy and result-oriented individuals to join our dynamic team based in Montreal, is that you?
The Role:
We seek a UX Designer to help us conceive of and design whimsical ecommerce experiences, starting with an innovative user interface to help consumers pick the right shade of pantyhose to match their skin.
While this is a Full-Time role based in Montreal, Canada we will still consider applicants on a Contract or Contract-to-Hire basis, provided that they can offer 35+ hours / week for at least a 6-week period with the initial week taking place on-site.
Specific responsibilities include:
Identifying design problems and devising elegant solutions
Working with stakeholders to design user flows, wireframes, mockups and prototypes that lead to intuitive user experiences
Designing and delivering wireframes, user stories, user journeys, and mockups optimized for a wide range of devices and interfaces
Collaborating with developers to communicate design intent, and make appropriate tradeoffs when necessary
Making strategic design and user-experience decisions related to core, and new, functions and features
We are looking for someone with:
Excellent communication skills, for design thinkers and non-design thinkers alike
Proficiency in any modern UX software, e.g. Figma, Sketch, Adobe Photoshop/Illustrator/XD
Proficiency designing meaningful work, i.e. designs that were successfully developed and which delighted users
Experience with user-centered design (UCD), planning and conducting user research, user testing, A/B testing, rapid prototyping, heuristic analysis, usability, and accessibility concerns
Experience clearly and effectively communicate design processes, ideas, and solutions to technical teams
The ability to balance customer-centrism with brand requirements
[BONUS] Prior design experience at an ecommerce and/or B2C company
As a fast-growing startup we prefer candidates who are keen to take on new challenges and are hungry for personal growth.
If this sounds like you—or almost sounds like you!—we hope you apply.
Please apply to careers+uxdesigner@sheertex.com with your resume or LinkedIn and consider including your:
GitHub profile;
Portfolio;
Cover letter; and/or
Anything else that makes you stand out!
Apply for this job
Tell a friend