UI / UX Designer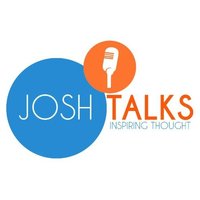 Josh Talks
We're looking for a kickass UI/UX designer who's had experience in designing mobile products which are used at scale - a minimum of 100K MAUs to begin with.
You're invited to join a small, extremely fast growing team that's building a social ed-tech app for the next billion users of India. As a part of team Josh Talks, you're doing work no team in the world has imagined or has ever done. You'll be a perfect fit if -
You love to talk to end users before whipping up a design
You take complete ownership of your work
You stress on the nitty-gritties because the devil is in the detials
You're not afraid of working through the weekends
You love to work with a team that dreams bigger than anyone around
You overcommunicate & overdeliver
You love, breathe and live for simple and useable design.
The ideal candidate:
Has a minimum of 2 years experience in UI / UX design
Can whip up userflows and mockups in their sleep
As fluent in Sketch/ XD as in their mother tongue
Has a super compelling portfolio & work ethics
Has previous work experience with a start-up
GET SHIT DONE ATTITUDE
Self Learner with a quest to learn and grow
Excited about building/growing Josh Talks
Can achieve three times the results that most competent people think possible
If you're super interested in the role, and can't wait to start, send me a mail on vedant@joshtalks.com, with 'why you think you would be a good fit' and a link to your portfolio. And be prepared for a task to follow up.
Apply for this job
Tell a friend