Senior/Lead Digital Product Designer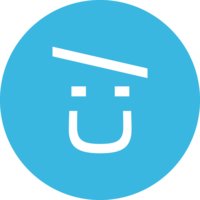 Compucorp
A big hello from the team at Compucorp!
Our mission is to enable digital transformation in organisations that deliver social good. We work with Charities across their digital stack allowing them to reimagine the way they work so they can focus on impact.
We do things a little differently, basing all our solutions on open source products, having flexible working practices and real team mentality.
As a distributed team with our head office in London, the role will allow you to work remotely, but also to meet and work with talented people from all over the world. Although this is a full-time role, we can offer flexible hours and uniquely friendly and supportive culture to grow and develop your skills.
The Challenge:
Let's face it - most open source tools are ugly and poorly designed. Products developed by communities focus on what's essential not what is elegant, with features and function prioritised over user experience. We want to change that by taking the open source products we work with, already used by hundreds of thousands of people, and turning them into beautifully crafted user centric solutions, which are as intuitive as they are engaging for people to use.
The role:
We have a unique opportunity for a senior digital product designer to take a leadership role in our growing team.
You will set overall direction and provide mentorship to our mid level designers working cross product and platform to unify our approach and strategy to digital product design.
You will be excited about tackling complex user interface challenges relating to business applications for the non profit sector, such as CRM, HR and finance systems but will also be equally comfortable working with Website, app and branding projects.
You will have a rock solid technical understanding of responsive and mobile layout principles for digital design. You will set best practices and create processes that ensure the best developer handoff and final outcome possible.
You will be experienced in using the latest design tools such as Sketch, Principle, Abstract and giving direction of best practice for collaboration to junior members of a team.
What we value in this role:
You have formed opinions over what makes great digital design but are open to the thoughts and views of others
You love the challenge of making complex things feel simple
You can convey conceptual design problems and solutions clearly to other team members
You're someone who likes to implement processes and ensure they are followed
You seek to learn from others as well as share your knowledge and experience
You are as supportive as you are a leader
Experience and skills:
*Experience delivering simple and elegant design solutions to complex business applications
*Experience working with and leading a team of other designers
*Expert knowledge of Sketch, Principle and Abstract
*Comfortable with Invision and other interactive mockup tools
*Expert experience with fluid design principles and best practices
*Strong knowledge of UX component libraries and interaction design
*Previous experience in enterprise software design
*Demonstrable experience creating user interface toolkits for web applications
*Desirable: Some basic HTML/CSS skills, ability to review developer code to see where issues may lie
*Desirable: previous experience in working with CRM system(s), and good understanding of CRM UX/UI challenges
A bit about us!
Our work covers web design, app development and branding for Charities and non-profit organisations across the country. Our clients include Charities such as Amnesty International, Wikimedia and Farm Africa and a range of Art galleries in the UK and further afield. We're a distributed team with our main base in Shoreditch, East London but with members of the team all over the world.
What we're looking for is someone who can grasp concepts quickly, has great attention to detail, and most importantly loves a tech challenge. In short, we're a team of self confessed geeks who love tinkering and tweaking until something is just right, and we're looking for someone with a similar attitude to join our growing team.
How to apply:
If you think you've seen the role for you and can make a big difference to our team, then please send us your CV and submit links to 2 relevant sample projects that best showcase your work using the link below:
https://www.compucorp.co.uk/content/application-form-compucorp-seniorlead-product-designer
Location: Shoreditch, London - office based
Application start date: 19th March 2020
Application close date: 20th April 2020
Apply for this job