UX Designer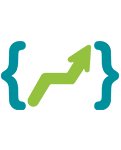 Techolution
We're looking for a dedicated UX Designer that can join the techolution team to work on our proprietary digital IoT device! This is an excellent opportuntiy if you have previous experience designing, shipping, and optimizing digital products in the mobile device/hardware space. You'll have the ability to work alongside the CPO and the CEO on a daily basis on enhancing User Experience Design for our revolutionary technology that was created in the techolution labs.
Job description:
● Translate concepts into user flows, wireframes, mockups and prototypes that lead to intuitive user experiences and visual designs.
● Facilitate the client's product vision by researching, conceiving, sketching, prototyping and user-testing experiences for digital products.
● Design and deliver wireframes, user stories, user journeys, and mockups optimized for a wide range of devices and interfaces.
● Identify design problems and devise elegant solutions.
● Make strategic design and user-experience decisions related to core, new, functions, and
features.
● Take a user-centered design approach and rapidly test and iterate your designs.
● Collaborate with other team members and stakeholders.
Requirements:
● Expertise in standard UX software such as Responsive web design, Sketch Visual Design, Illustrator, Photoshop.
● Ability to work with clients to understand detailed requirements and design complete user experiences that meet client needs and vision.
● Extensive experience in using UX design best practices to design solutions, and a deep understanding of mobile-first and responsive design.
● A solid grasp of user-centered design (UCD), planning and conducting user research, user testing, A/B testing, rapid prototyping, heuristic analysis, usability and accessibility concerns.
● Ability to iterate designs and solutions efficiently and intelligently.
● Ability to clear and effectively communicate design processes, ideas, and solutions to teams and
clients.
● Ability to work effectively in a team setting including synthesizing abstract ideas into concrete
design implications.
● Be excited about collaborating and communicating closely with teams and other stakeholders
via a distributed model, to regularly deliver design solutions for approval.
● Be passionate about resolving user pain points through great design.
● Be open to receiving feedback and constructive criticism.
● Be passionate about all things UX and other areas of design and innovation.
● Research and showcase knowledge in the industry's latest trends and technologies.
Why Join Techolution?
Be part of the next most admired high tech brand in the world and launch the next most exciting billion-dollar IPO. We are looking for talent with amazing technical skills with a great foundation for the open role. The type of personalities that do very well at our company are people who are looking to contribute to a larger than life cause. People who are looking for a very high growth environment where they are helping the company grow and also personally growing through a very unique and world-class exposure.
Work-Life at Techolution:
At Techolution, we do things a bit differently. There's no corporate nonsense, and no old-fashioned hierarchy. Instead, we work in dozens of self-sufficient, autonomous teams. Think of them like start-ups within a start-up that learn from each other. You are your own boss! We're going to be upfront the way we work doesn't suit everyone. But if freedom, autonomy, and life-affirming, head-scratching professional challenges rock your world, we could be a match made in heaven.
About Techolution:
Techolution is a high-tech consulting company on a mission to accelerate digital transformation for our clients across the globe. We are a very successful start-up that is small enough to care and large enough to be trusted by some of the top brands in the world such as Apple, JPMC, DBS Bank, NBC, Stryker, JCrew, etc. Techolution specializes in UI Modernization, Cloud Transformation, Internet of Things, Big Data & Artificial Intelligence. We enable our customers with UX Design & Project Management services to achieve digital product excellence through our signature optimization of Agile methodology called "High-Velocity Product Development" (HVPD). As a testament to the power of HVPD, we have developed a wealth of world-class products, owned by Techolution, in the space of Virtual Reality, Facial Recognition, Smart Water Monitoring, and many more cutting edge digital products in the pipeline.
Techolution currently serves clients across the United States with our headquarters in the heart of downtown New York City. We recently opened "Techolution City" in India as our offshore development center as a living and breathing lab for our IoT Smart City products. Techolution also serves APAC customers from our Singapore office and the Mauritius office supports our initiatives on the African content.
Apply for this job
Tell a friend