Senior UX Designer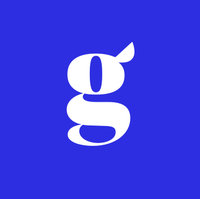 Good Dog
Who We Are
We love dogs. We really, really love dogs. We stop and say hello to every dog we see on the street. We pride ourselves on giving the best belly rubs. The dog park is our happy place.
To us, dogs are more than just pets — they're tail-wagging, best-friending, sometimes shoe-chewing members of the family. But the system is broken, and dogs are suffering. The ease of setting up a storefront online is making the puppy mill problem worse and worse. Well-intentioned people, who just want to give a dog a good home, don't know who they can trust. We're here to change all that.
We're transforming the way people become dog parents by helping educate prospective dog owners about how to get the right dog for them and helping them do so from a reputable source by connecting them with the best, most responsible breeders, shelters and rescues in the country.
About the Role
At Good Dog, you'll be creating the platform through which thousands of people experience the joy of adding a furry new member to their family. You'll be part of a small team of experienced designers and engineers building a product that plays a big role in people's lives.
As a Senior UX Designer at Good Dog, you'll work side-by-side with our product and engineering teams and take a human-centered design approach to creating an experience people love and that makes a positive impact on the world.
What You'll Do
Be involved in every aspect of the product development process from user research all the way through product release
Develop a deep understanding of our users and their customer journey through user research
Take part in forming our design and development processes, setting a foundation for years to come
Turn insights and business requirements into user-centric designs with user flows, wireframes, prototypes and final designs
Incorporate feedback and quickly iterate on designs
Balance design goals with technical limitations and business needs
Leverage and continuously improve and extend our design system
Touch every aspect of the product from puppy browsing to puppy workflows
What We're Looking For
You've had 6+ years of experience working in a UX role
You value and use both qualitative customer insights and quantitative customer data to inform decisions
You have experience coordinating between different teams to launch complex features
You don't hesitate to do whatever is needed to get a feature built, from writing specs if needed to copywriting
You're excited by the challenges of a growing startup
What you'll love about working here
You'll be in on the ground floor of a fast moving startup that is bringing about real positive change in the lives of both people and dogs
You'll have the opportunity to work on every aspect of the experience, tackling the most pressing problems and opportunities
You'll have a meaningful role in working with product and engineering to plan and implement solutions for user problems
You'll work with a team of kind, passionate, incredible people with experience at some of the top companies in New York
You'll be part of an exciting, fast-paced startup environment
You'll have unlimited vacation and a bunch of great benefits
And of course, you can bring your dog to work!
Good Dog is an equal opportunity employer. If you are a person with a disability and require assistance during the application process, please don't hesitate to let us know. We welcome members of all backgrounds and perspectives.
Apply for this job
Tell a friend