Product Designer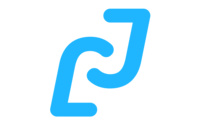 Joynt
Fixing a problem in development costs 10 times as much as fixing it in design, and 100 times as much if you're trying to fix the problem in a product that's already been released.
At Joynt, user experience is core to our business strategy and we are looking for a thoughtful product designer to lead design team. We are building a video-first talent discovery and engagement marketplace for next half billion Indians.
The founding team includes graduates from IIT B, IIT KGP, ILS and premier art institutes. The team is a mix of serial entrepreneurs, first-time entrepreneurs, and investors. They have successfully built and managed companies at scale. Joynt recently got selected in MOX, Mobile Only Accelerator program of SOSV. Write to us at vijay@joynt.club
What you'll be doing:
• Create wireframes, storyboards, user flows and process flows to effectively communicate interaction and design ideas.
• Apply user-focused design processes to create high quality user experiences on our app/website.
• Coordinate with business and tech team.
Requirements
• An expertise in Figma will be preferred
• Experimentation mindset .
• Ready to learn and evolve to become a better version of yourself everyday
• 2-5 years of experience building web and mobile products
• Excellent problem solving abilities
• Hunger to grow and data driven is non-negotiable
Apply for this job