Senior Visual Product Designer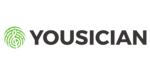 Yousician
JOIN YOUSICIAN
At Yousician, our job is to reimagine music education, so everyone can play. We've built an amazing team of creative, passionate, and independent people, all working together to help millions of future musicians learn, play, reach their goals, and have fun. If this sounds like the right mission for you, you're in the right place!
WHY YOU SHOULD APPLY
This is a Senior designer role where you will give form to a world-class product user experience, starting from our brand foundation, adding in consumer insights, visual design trends, and translating these into aesthetic layouts, glossy mockups, beautiful pixels, engaging prototypes, and graphical assets for production. You will be directly responsible for shaping our internally complex product and making it externally a simplistic, aesthetic, enjoyable, engaging, and fun way to learn music.
As a Senior Visual Product Designer, you'll have a unique opportunity to profoundly impact the lives of hundreds of millions of future musicians worldwide and re-imagine the way music education looks and feels.
WHAT YOU'LL DO
Develop and enforce the visual language of our digital music learning products.

Drive the creation of visually compelling, unmatched product identity.

Develop visual language systems for our products and related touchpoints, from our web to our UI component libraries across the mobile and desktop platforms.

Design engaging and intuitive user interfaces and UI elements, identify design problems, devise simple and elegant solutions, and deliver the necessary production assets.

Have a user-centered approach and constantly apply user insights into your design process by leveraging user interviews, surveys and A/B testing, as appropriate.

Collaborate with your UX, web, and marketing designer colleagues in agile design sprints, design workshops, and design reviews.

Collaborate with product managers, music teachers, developers, marketers, and CRM experts to create a world-class, coherent user experience across the end-to-end customer journey.
WHO YOU ARE
You have 7+ years of visual design experience with released digital products, including mobile applications for consumers globally.

You're a perfectionist with pixels and can scale up your vectors. You know when and how to break the grid.

You're a clear and effective communicator with experience mentoring other designers.

You follow the latest developments and trends in digital and visual design for apps and online services, especially in the area of self-betterment.

You have experience in using structured thinking to design solutions, and a demonstrated understanding of mobile-first and responsive design, and gamification.

You can iterate your designs and solutions efficiently and intelligently.

You have a solid grasp of user-centered design and testing methodologies, and usability and accessibility concerns in the space of visual design.

You enjoy working with product managers and developers.

You are comfortable presenting your ideas to stakeholders. You will be able to explain the reasoning behind your thinking and absorb and respond to feedback constructively. You can kill your darlings.

You are proactive and self-confident, adaptable and able to cope with changing and evolving priorities whilst being able to identify new opportunities. You are a team player and you can make decisions.

You provide final, detailed visual specifications and assets for developers to implement. You may even have worked with Unity.

You speak Sketch, Figma, Abstract, Zeplin, Invision, and the Adobe tools.

You can demonstrate your earlier work with a strong portfolio.
WHAT WE OFFER
You'll have a meaningful and profound impact on the lives of millions of musicians and future musicians all around the world.

You'll get a competitive compensation package – salary, stock options, and lots of perks – and work in an awesome new office in the heart of Helsinki.

We have lots of perks and quirks: jam sessions (with more instruments than you can shake a drumstick at!), board game tournaments and sauna evenings.
HOW TO APPLY
Send us your application and CV (in English). Let's make the world a more musical place together! Everyone who comes to a personal interview at our office gets an ukulele. #rockon
ABOUT YOUSICIAN
Yousician is the largest and fastest growing music education company in the world, with millions of users worldwide. Based in Helsinki, Finland, Yousician develops high-tech interactive software for learning guitar, piano, bass, voice and ukulele. Yousician provides real-time feedback on how you're playing, combining the addictive features of computer games with songs and exercises to make the learning process easy, fun and motivating. Yousician also develops the world's #1 guitar tuner app Guitar Tuna (iOS, Android, WP) and has won numerous international business awards including WIRED's hottest Finnish start-up, SXSW, Midem, Launch.edu, and educational awards such as Sunday Times 'World's best apps' and Best European Learning Game. We're hiring, so come join an amazing team and help us make the world a more musical place!
CANDIDATE PRIVACY
Here at Yousician, we take your privacy seriously. We only process your personal data for recruiting purposes. You can read more about candidate privacy in our Privacy Notice. 
Apply for this job
Tell a friend