Mid/Senior UI UX Designer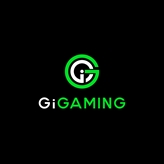 PT Gigaming Intermedia Solusindo
Candidate must possess at least Bachelor's Degree in Art/Design/Creative Multimedia or equivalent.
Required language(s): English
At least 3 Year(s) of working experience in the related field is required for this position.
Preferably Staff (non-management & non-supervisor) specialized in IT/Computer - Software or equivalent.
Please kindly submit your portofolio on your CV
Job Requirements:
A portfolio of professional UI UX design work for both web and mobile platforms.
Working knowledge of the following technologies and software: Sketch, InVision, Visio, HTML, CSS (SCSS), iOS, Android, Design Systems and Adobe Creative Suite.
A team player but can work independently too.
Excellent written and verbal communication skills.
Multi-tasking and time-management skills, with the ability to prioritize tasks.
Excellent interpersonal and communication skills
Ability to discuss and explain design options
Detail oriented
Critical thinker
Problem solver and customer-centered
Knowledge of Adobe range of products including Photoshop, Illustrator, InDesign, Acrobat and Dreamweaver
Some knowledge of Usability Factors in Human Computer Interaction.
Apply for this job
Tell a friend