Product Design Manager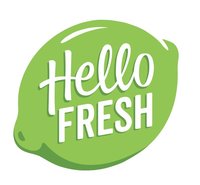 HelloFresh
Come see what's cookin' at HelloFresh!
At HelloFresh, we want to change the way people eat. Over the past 8 years we've seen this mission spread around the world and beyond our wildest dreams. Now, we are the leading global company in the expanding online recipe kit delivery market.
So, how did we do it? Our weekly recipe boxes full of exciting recipes and lovingly sourced, fresh ingredients have blossomed into a community of encouraged, energized home cooks that expands across the globe. We are the dominant world leader in the meal-kit market and have grown to operate in 12 different countries across 3 continents. Our growth trajectory and expansion has been phenomenal and we have launched facilities across Canada and have recently added Chef's Plate to our team!
We are searching for a Product Design Manager to demonstrate craft excellence and to manage our growing team of Product Design professionals across North America. You'll have ownership over individual design projects, establish processes that aid in the success of the team as a whole, and mentor and grow your team. How might we make the HelloFresh brand and service more lovable? How could we use new methodologies and ways of thinking to expand and grow our business while keeping the focus on what makes us great? Are you up for these audacious challenges?
You love ...
Driving craft excellence within the North American Product Design team.
Working with our designers all over the world to advocate and adopt new ideas and better ways of working.
Being a model of communication and collaboration within the design team and with peers in engineering and product.
Exploring with Product Management and Engineering to find the intersection of customer desirability, business viability, and technical feasibility in your work.
Researching tasks, flows, and ways of working for the customers you serve
Using data to discover, ideate, and refine your designs.
Designing flows and experiences that are incredibly simple and elegant.
Leading designers through servant leadership across our New York, Toronto, and Boulder offices.
Working with our UX Research team to identify and fill in the organization's knowledge gaps
Thinking holistically about problems, not just considering the HelloFresh digital product but instead the entire HelloFresh service experience.
Working with our UX Writers to embody the content strategy and brand through the HelloFresh service.
You bring ...
Skills and expertise in executing, critiquing, and mentoring in visual design, interaction design, UX writing, UI design and animation.
Deep knowledge of design with influential communication skills to make organizational change happen.
The heart of a teacher and the bravery to give direct but kind feedback.
Full personal and team accountability for quality and delivery.
Audaciously high goals for yourself and the teams you serve.
The drive to push past these goals and achieve even more.
At a minimum, you have...
5 years of product design or equivalent experience
2+ years in a team lead role
Demonstrated ability to lead teams across several offices
A bachelor's degree in design or a design-related field, or has equivalent work experience
Experience with e-commerce. Working within subscriptions is a plus.
Knowledge of rapid business or service innovation skills, such as Google Sprint methodology
Mastery of Sketch, knowledge of Abstract, and an understanding of other digital design tools
A willingness to travel 10-20%, including traveling outside of North America to our Berlin office
What you'll love about this job:
Competitive salary and company benefits
75% discount on HelloFresh boxes
High level of responsibility from day one
Working with a fun, energetic and supportive team
Awesome environment at our downtown Toronto office! We take our work seriously, but we don't take ourselves too seriously
It is the policy of HelloFresh not to discriminate against any employee or applicant for employment because of race, color, religion, sex, sexual orientation, gender identity, national origin, age, marital status, genetic information, disability or because he or she is a protected veteran.
Apply for this job
Tell a friend