UX Designer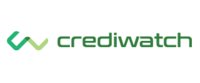 Crediwatch
Role:
We are looking for a committed, confident and self-driven designer with a zeal for problem solving. You should have a willingness to work collaboratively in a fast-paced environment. Experience of working on a fintech/ financial product is a plus.
Key Responsibilities:
● Lead design efforts in a fast-paced agile environment ● Gather user requirements and envision the product ● Perform market and user research, including contextual inquiry, product feedback, data analysis, or competitive research ● Collaborate with all stakeholders to define problems & goals, clarify personas and map user flows. ● Create wireframes and transform wireframes to intuitive & user-friendly low/high fidelity mockups and iterate. ● Build functional prototypes ● Analyse and test design solutions ● Design icons, Illustrations, etc.
Eligibility:
• 2-5 years of experience with end-to-end product design • Passionate about creating great user experiences and other areas of design and innovation • Excellent design skills with a clean, simple aesthetic • Knowledge of design and prototyping tools like Illustrator, Photoshop, Sketch, XD, etc. • Online portfolio or work samples • Good communication skills
Good to have:
• Ability to hand-code HTML/CSS, and/or JavaScript • Knowledge of animation/ video editing • Experience creating and implementing and maintaining a design language
Who We Are We build innovative technology everyday! Crediwatch is a 'Data Insights-as-a-service' company that provides lenders, businesses with actionable credit intelligence on private entities they need to improve trust and increase their lending and trading activity. Crediwatch does this with no human intervention by deploying the latest practical AI and technology tools that provide the most reliable comprehensive real time inputs. Each day at Crediwatch is about striving for transparent insights, analysis and accurate results. If this aligns with your interests and aspirations, we have interesting positions for you.
You Will Enjoy Our start-up environment - fun, casual, informal, family & pet-friendly! Ours is a highly energized playground where brilliant minds come together to make bold, impactful decisions every day!
Needless to say, we have excellent filter coffee and health drinks round the clock, lunch buffets, PS4 and Foosball breaks and a stocked kitchen. We play to win and have fun doing it! We work to engage your brain by organizing brilliant TechTalks by industry leaders and frequent high-on-energy hackathons and engage your crazy fun-side at our well-planned retreats. We are a highly eco-conscious team and we encourage and support our team's physical & mental wellbeing. All these and a great set of people to work with - We Are Crediwatch!
Apply for this job