UX/UI Designer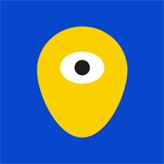 Mindera UK
Designers at Mindera work across the entire group, designing high-quality web and mobile products. We work in cross-functional teams with stakeholders, product owners & engineers to deliver high-quality software for the entire Mindera Group. From our own products and joint venture companies to our clients and partners.
You will:
Work with engineers and product owners to build high-quality web and mobile products
Understand how to unpack product requirements to develop an MVP
Sketch and prototype ideas rapidly to share with clients and you team
Work closely with your engineers to develop component-based design systems
Sometimes work on very broadly defined, loose concepts, and sometimes on narrowly defined, tactical deliverables
Focus on what you do best — whether that's sketches, wireframes, prototypes, designs, or code—and you'll have the opportunity to sharpen the skills you're looking to develop
Work in a highly collaborative fashion with clients as well as product and engineering teams
You might do some national and/or international travelling, depending on the project/client and organisational needs, estimated 0%-15%.
You may be fit for this role if you:
Can reduce complex problems down to the right balance of flexibility, power, and ease of use
Have experience working in an Agile environment
Are skilled in explaining your work, process, and decisions to cross-functional stakeholders and crave feedback to help you produce your best work
Are experienced in UI, UX, and visual design with a specialization in one or more of those
You care about details and are excited to keep pushing your work to be better
Think in systems and are able to extrapolate and extend shared patterns and behaviors
Love working with designers & non-designers to help them learn and grow—and have them help you learn and grow
Have 3+ years relevant design experience
You should include these in your application:
A link to your online portfolio/relevant work
Your CV or LinkedIn profile
A few words about why design is important to you
We offer
Fun, happy and politics-free work culture built on the principles of lean and self-organisation
Work with large scale systems powering global businesses
Flexible working
Competitive salary
Rest up with 25 days' holiday per year, increasing to 30 days
Enhanced Maternity and Paternity schemes
Stay refreshed: get juice, tea, coffee, sparkling water and soft drinks on tap
Private health insurance with Vitality
Pension plan
Flexible working
All the latest tech you need
Apply for this job