Senior UX/UI Designer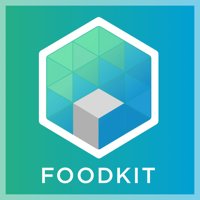 Foodkit
About Foodkit
Foodkit is a venture-based e-commerce platform provider for the Food & Beverage industry (think "Shopify for restaurants"). We believe in building exceptional technology, empowering restaurants and removing the expense of building and maintaining complicated technology.
Design at Foodkit
Our project teams are remote, collaborative, and cross-functional. As a senior designer on the team, you are critical to ensuring the work we deliver meets the needs and expectations of both users and the business. You'll work across a diverse range of projects, from early ideation, visual design, and on through to product development and ongoing refinement.
Requirements
Everyday responsibilities include:
Collaborating with senior team & engineers to assess the feasibility of ideas, evolve your designs and deliver a world class product.
Researching and evaluating user requirements.
Create wireframes, high fidelity designs, flows and prototypes, with an eye toward usability.
The ability to understand the bigger picture as well as designing the finer details of interaction and experience design.
Solving and communicating problems in the simplest fashion, and then being able to rapidly turn them into high-fidelity solutions.
Working independently and with the team to identify solutions
Take initiative to inform and improve design processes
Skills and experience we look for:
Minimum 4 years of related UI/UX experience.
Expert knowledge and experience with Figma/Sketch

Experience with designing digital products and systems.
A strong understanding of iOS, Android and web design patterns.
Excellent communication and interpersonal skills and ability to explain and defend design decisions.
Presenting your ideas clearly to stakeholders and integrating feedback where needed.
Outstanding portfolio - Examples that showcase your ability to solve complex problems and visually communicate your solutions through wireframes, prototyping, etc.
A passion for food technology! This position will begin as part-time / contract and will progress to full time hours in the near future.
Apply for this job