UI/UX Intern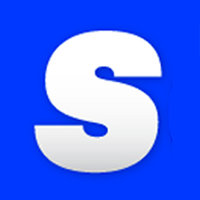 Songdew
Songdew, the largest music network of indie artists in India is looking for a skilled software engineer to be part of its Tecmnical team. The primary focus will be to implement a complete user interface in the form of a mobile and desktop web app, with a focus on performance.
Songdew is looking to provide Inernship opportunities to a few talented , creative and self motivated students in the area of UI/ UX design.
The minimum duration of the internship will be 12-15 weeks,The candidates who could o internship for 24 weeks could be also considered for internship for longer duration.
The interested candidates
Shall be doing graduation in UI /UX or Product Design from a institute of repute.
Should have done projects related with creating user journey and creating designs based on the same to enhance user expeerience on website/mobile.
The canndidates with outstanding performancee during internship would be provided opportunity to work with the organisation as full time employee.
Songdew
Songdew.com in short span of time has emerged as the leading network for promoting independent music. With more than 35 K artists on the platform , Songdew has worked with some of the leading brands to provide innovative solutions to enhance/strengthen their brand equity. Some of our customers include Fabindia, Bose, Future Group, Godrej, Marico, 100 Pipers, Furtado, Casio.
Recently, Songdew has launched a 24*7 TV channel on DTH platform as well as on OTT platform with a reach of 50 Million households.
Songdew believes in the tremendous skill set outside the ' film business' and has vision to create a large global platform for creating a community of artists and music lovers.
The presence of Songdew in all the media provides a unique opportunity to develop concepts involving ground events, digital properties as well as TV related content.
https://www.youtube.com/watch?v=J_KhL1nfzAU
To have a preview of Songdew TV , please click here
Apply for this job