Product Designer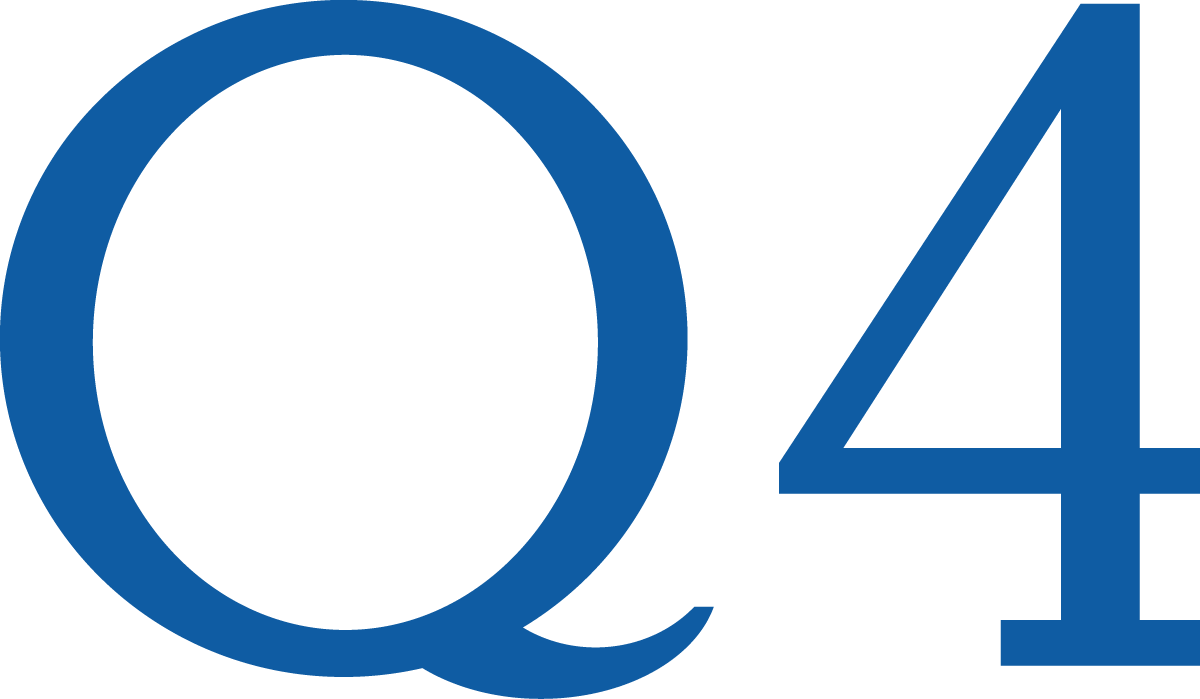 Q4
About Q4.
Q4 is a leading global provider of cloud-based investor relations, with the mission of partnering with customers to achieve their strategic IR objectives. Through best-in-class customer experience and an innovative suite of IR technology, Q4 is a trusted partner to over 1,500 of the world's largest brands. Q4's comprehensive portfolio of IR communications and intelligence solutions, supported by an industry-leading customer experience model, empower customers to build impactful and strategic IR programs. Q4 has offices in New York, Toronto, Hamilton, Copenhagen, and London. To learn more, visit: 
www.q4inc.com
.
The gig.
Q4 is a team of creators, builders, and disrupters who specialize in solutions for investor relations. We develop products that are constantly evolving, solving problems, and pushing the boundaries of what technology can do for capital markets.
We are looking for a
Product Designer
that wants to be involved in every aspect of the product development process, you will be driven to conduct
user research
that will shape the user experience. Working in a collaborative and iterative organization, you will strive to deliver our high quality standards and embrace the challenge of balancing the business strategy and advocating for our users.
Responsibilities
Work closely with the UX team, product owners, developers and partnering with teams across the company.
De-risk assumptions by performing user research that will help make information-driven decisions.
Develop and validate personas, experience maps and user flows.
Effectively articulate designs with wireframes, low-fidelity and interactive prototypes.
Participate in the design thinking process and Jobs-to-be-Done framework 
Focus on the user and solving problems.
Qualifications
3+ years of experience as a Product Designer
A portfolio with a proven track record for solving complex problems
A comprehensive understanding of the end to end iterative design process, including how to research user needs, map user journeys, wireframe, prototype, conduct usability testing, and more.
Experience working on enterprise platforms, complex systems and projects.
Proficiency in Sketch, and prototyping software
Ability to present your designs and sell your solutions
Solve problems creatively and communicate effectively Experience working in an Agile development process
Education
Diploma or degree in digital design, interaction design or communications
Skills
Working knowledge of HTML/CSS and modern frameworks
Proactive, innovative and motivated to drive change
Research interaction design and technology trends
Subconsciously evaluating all day-to-day experiences
Good project management skills, the ability to handle multiple design projects
Why Q4?
We work hard, and we have fun. Success is what motivates us everyday to be the best and keep winning in the market. We offer a variety of perks to ensure our team can always work hard and play hard:
- Unlimited paid time off. Enough said.
- Flexible work schedule
- Competitive salary, benefits and equity incentives for everyone!
- Employee Assistance Programs.  We help you focus on your work life balance!
- Tuition Reimbursements. We invest in your continued learning!!
- Hackathon events. For all who love to design and build.
We are currently all working from home, so the following can be enjoyed when its safe to return to the office:
- Dog-friendly office. Hope you can handle cuteness overload!
- Food for thought.  Complimentary tea, coffee and snacks!
- Themed socials. Karaoke. Maybe a costume?
- Trendy, open concept offices in a hip part of town.
Join #Q4orce
Q4's diverse culture fosters a friendly, open-minded workplace. As a member of a dynamic, high-performing team, each Q4 employee is hungry to learn, valued for their contribution, and approaches each day excited to make an impact. With great reasons to work here, take advantage by submitting your application to join our growing team.
Apply for this job
Tell a friend