UX Writer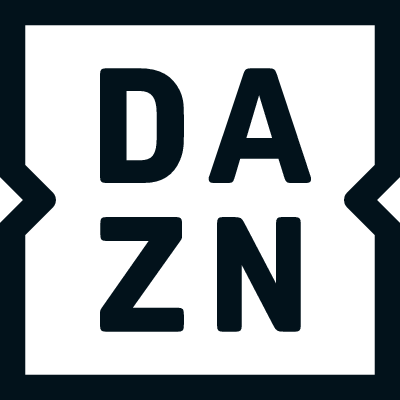 DAZN
DAZN X is a creative collective. We're responsible for designing the DAZN experience: an unparalleled sports streaming service, for all of our fans, all over the world.  
As a UX writer at DAZN, your role will be collaborative as you work together with our designers, creative technologists and researchers and product managers to create engaging, next generation streaming video experiences on mobile, web and TV.  
You'll write original copy designed to engage, help, inspire, inform and direct users to where they need to go, from help page articles to landing pages seen by millions of our fans all over the world, to buttons, labels and icons in our core UI. You'll work closely with our partners in Brand and DAZN Creative to implement the core pillars of our brand language, tone of voice and overall proposition into our product. Words are your medium of choice: long form and short form agnostic, you write fluently and fast, and understand the nuances between text placed on a web interface to promote action, to writing to engage sports fans globally to return back to our platform to watch the latest live action and share with others everywhere.
DO YOU HAVE THESE ESSENTIALS?
Solid experience from previous roles in writing/editing UX/UI copy for web and mobile digital products, TV experience a plus 
Strong written, verbal communications 
Implement brand language/tone of voice into our core product and UI 
Understand the intricacies of writing copy that needs to work globally, with and for varied stakeholders throughout the DAZN business 
Interest in content, brand and design strategy 
Great tone of voice development, proofreading and editing skills, as well as writing copy/writing guidelines 
Ability to work with researchers to understand impact of your work and working iteratively with designers, developers and product partners to collectively improve over time 
Experience writing for CRM and marketing campaigns 
You enjoy teaching others, and can act as an internal consultancy on best copy practices with other teams
IT WOULD BE COOL IF YOU ALSO HAD...
Experience working in a global team and working with local markets, adapting product design copy to local contexts 
Experience working for an OTT product 
Love and geek out over design 
At DAZN, we bring ambition to life.
We are innovators, game-changers and pioneers. There are no limits to what we can achieve. So, if you want to push boundaries and change the world, DAZN is the place to be.
As part of our team, you'll have the opportunity to make your mark and the power to make change happen. We're doing things no-one has done before, giving fans and customers access to sport anytime, anywhere. We're using world-class technology to transform sports and revolutionise the industry, and we're not going to stop.
Because for us, it's all about Limitless Ambition - never settling, always restless, always wanting more for our customers. We're growing fast and have made a big impact so far, and that's just the beginning. There's so much we can do. Working with us is exciting, empowering and truly global.
If you're ambitious, inventive, passionate, brave and supportive, then you're the kind of person who's going to succeed at DAZN. Come and join our team
DAZN – who we are and what we do:
- Headquartered in the UK
- 2,800 employees in over 24 countries.
- We are home to DAZN – the largest, fastest-growing global sports streaming service
- DAZN is live in Spain, Italy, Germany, Austria, Switzerland, Brazil, the USA, Canada, and Japan.
- We guarantee affordable access on all devices including TVs, smartphones, tablets, games consoles and PCs
- We work across every aspect from broadcast planning & production through to content distribution & commercialisation
- We run some of the world's most popular sports sites, including Goal, Sporting News and Spox.
Apply for this job