UX Designer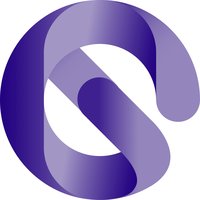 Gravity Sketch
Description
About Us
Gravity Sketch is a VC backed London-based startup transforming the future of digital creation. Our vision is to revolutionise 3D design and the way products are brought to life. We are developing the first 3D digital design platform focused on creative designers. We aim to positively disrupt the current design and engineering workflows, placing the user at the center of the creation process in hopes of accelerating the full development process. The platform is used by thousands of designers across the globe in industries such as transportation, industrial design, media and entertainment, and apparel.
Life At Gravity Sketch
We're a small team of 25, we move quickly, take pride & ownership in our work, and aim to leave a real impact on the industry. Our culture is one of innovation, collaboration & creativity. We're looking for ambitious, passionate, and empathetic people who want to join us on our journey. As a fast-growing start-up we're process-light and focus on innovating, doing the work of our lives. If you're resourceful by nature and a great team player, you'll fit right in.
At Gravity Sketch, you'll drive your own projects and career development. We'll support you in your individual goals as well as company goals; you'll have access to unparalleled learning if you're up for the challenge!
We work hard, and we play hard too:
Whether we're finding new ways for the whole team to listen to our company Spotify while remote, or playing Jackbox with colleagues: there's something for everyone from Beat Saber, to pub quizzes, to board game nights, to Zoom workouts, to collaborative fun sketching sessions in GS. We're always open to trying new things if you want to share your hobby with the team!
What you'll be doing
We are in search of an experienced and passionate UX Designer, who will work on web design flow and user journey flow for our cloud solution.
You will research other cloud storage platforms and do user research with our customer base in order to build the best features into our cloud platform. You will work closely with our Web Developer to ensure that the user's journey through our web app, LandingPad, is a great experience.
You will have the opportunity to drive the prototyping and production of 2D web and tablet interfaces, in line with product pipeline. You will need to employ a user-centric approach to UX work and have strong user-engagement skills, constantly looking for innovative ways to engage with them to validate hypotheses. You will need to be comfortable working quickly and have excellent communications skills in order to accurately and efficiently share ideas with software engineers.
You will work closely with the design and engineering teams to uphold the design principles of customer journeys between Gravity Sketch's 2D apps and VR applications. Overtime, you will grow into a senior member of the design team, with the potential to grow into a Head of Design.
Requirements
What we're looking for
A team-player & mediator with a humble, empathetic, can-do attitude
A continuous drive to learn with a business-oriented mindset
Open-mindedness to non-traditional solutions is essential
Passionate about working in a fast-paced, disruptive technology industry
Strong ability to quickly generate wireframes, physical & digital prototype (Eg. InVision, Figma, Marvel)
2+ years of UX experience in a technology (SaaS or product-driven) company or a reputable multidisciplinary design agency
Experience leading and driving UX development across applications and devices
User-centric approach to UX
Experience working with Agile and Lean methodologies
Apply for this job