UX Design Director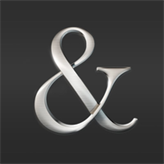 JPMorgan Chase Bank
As a leader in our User Experience team, you'll be responsible for making sure that our User Experience team has industry-leading talent to develop best-in-class products for our customers. You'll work with other leaders in Corporate Technology to craft and implement overall strategy visions for our User Experience team.
Not only will you be responsible for delivering quality projects in a timely manner, but you'll also help foster an inclusive and innovative culture. Primary responsibilities include building and nurturing a world-class experience team, fostering relationships with key partners, managing complex projects and team workloads, and further developing our systems by supporting library methodologies to drive efficiency and effectiveness.
This role requires a wide variety of strengths and capabilities, including:
* Bachelor's degree or equivalent experience
* 10 to 15 years of progressive UI/UX design experience in software, web, and mobile environments
* Proven track record of strategic thinking, with deep experience managing a team of UX professionals and delivering projects in a large-scale, complex enterprise environment
* Exceptional ability in UX design innovation and associated cultural design
* Ability to pioneer next-generation design systems
* Expert understanding of UX fundamentals and next-generation UX paradigms
* Proven ability to develop relationships across all levels of the organization, from individual contributors to executive staff
* Demonstrated ability to manage multiple priorities on concurrent, rigorous deadlines in a fast-paced dynamic environment
To be considered for this position, you must have a portfolio available for review.J.P. Morgan is a global leader in financial services, providing strategic advice and products to the world's most prominent corporations, governments, wealthy individuals and institutional investors. Our first-class business in a first-class way approach to serving clients drives everything we do. We strive to build trusted, long-term partnerships to help our clients achieve their business objectives.
We recognize that our people are our strength and the diverse talents they bring to our global workforce are directly linked to our success. We are an equal opportunity employer and place a high value on diversity and inclusion at our company. We do not discriminate on the basis of any protected attribute, including race, religion, color, national origin, gender, sexual orientation, gender identity, gender expression, age, marital or veteran status, pregnancy or disability, or any other basis protected under applicable law. In accordance with applicable law, we make reasonable accommodations for applicants' and employees' religious practices and beliefs, as well as any mental health or physical disability needs.
Apply for this job