Product Design Manager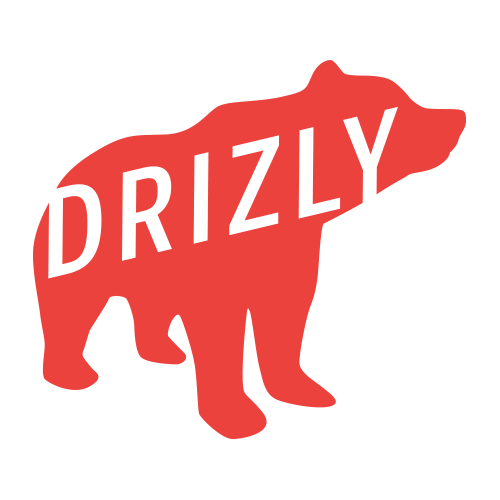 Drizly
Drizly is the world's largest alcohol marketplace and the best way to shop beer, wine and spirits. We're committed to making our customers' good times better – their celebrations, parties, dinners and quiet nights at home. We partner with the best retail stores in over 1300 markets across North America to serve up the best buying experience, through offering a huge selection and competitive pricing with a side of personalized content.
We are more than just another tech company. There is an intellectual curiosity that occurs at Drizly. We have a desire to question, to understand, to figure it out. Bottom line, we solve it. We value not just the truth, but the process to get to the truth, to deliberate, decide and then act. Most importantly, we care. We care about our customer. We care about our company. We care about our team. And we care about you.
We are blazing a trail in an industry that hasn't changed in nearly a century, and that doesn't scare us (well, not all the time).  - and even when it does, it doesn't stop us, it energizes us.
Do you see yourself here? 
Read on.
You are self-motivated with a passion for people and the products you design for them. This motivation gets you incredibly energized to own the research, strategy, and execution of building end to end experiences that enable and inspire your customers. You drive results yourself and through your team, and highly value speed and teamwork. You feel like the best products are built through collaboration. You are a strong advocate for the brand and for the customer.
You get excited to share the stories about your product with the rest of your team and across the Product Leadership group to help rally around the voice of the customer.  You lead the team's vision and purpose, painting a compelling picture of the brand strategy to motivate and energize others into action. You collaborate effectively across the organization, building partnerships and advancing shared objectives, and your resourcefulness gets things down quickly.  You make great decisions on a regular basis, and are happy to engage in healthy discussion to ensure the right solution is found.
You have a proven track record of delivering products that consumers love across a number of platforms and have at least 5 years of experience working in UX or Product Design in the tech space. At least one of those years was designing for consumers. You have a history of successfully developing design talent through managing or mentoring other designers.
As the UX/Product Design Lead, you'll manage Drizly's UX team and report to the Head of Product. In this role you'll play an integral part in the product development process by ideating and creating products Drizly customers fall in love with. How will you know you've been successful? Anyone who opens up the Drizly app or website will say things like "this is so easy to use", "I love exploring Drizly", or "your products make managing my business more efficient." The teams you work with trust your customer-centric design decisions and come to you for all things UX. You've elevated the level of Drizly design to be best-in-class and your work has resulted in tangible business gains.
In this role you will:
Manage the current team of UX designers, develop and grow the team's talent, and establish a team culture and reputation
Be accountable for the speed and quality of the team output
Manage the end-to-end design for customer experience on Drizly for Drizly B2B and B2C products
Collaborate with Product and Engineering teams to uncover the best solutions to the complex problems Drizly is striving to solve, like how to personalize the experience for millions of shoppers
Be a thought leader in the Product Development process, help define how the teams work together and determine what tools and resources are needed to do so
Care. Talk to Drizly customers on a regular basis to gain valuable qualitative insights and communicate those findings to the entire organization
Solve. Proactively find solutions, new ideas, and overlooked opportunities to push business initiatives while keeping our customers coming back for more



The Other stuff:
Competitive salary
One-on-one professional coaching with an external expert
Health, Dental and Vision Insurance
Flexible vacation policy
401(K) Plan with with Employer Match
Added perks



You do you.
Drizly is an equal opportunity employer. All qualified applicants will receive consideration for employment without regard to race, color, religion, gender, gender identity or expression, sexual orientation, national origin, genetics, disability, age, or veteran status
BEFORE YOU APPLY...
We ask that you please remove all identifying information from your resume before you upload it on the next page in an effort to help us remove unconscious bias from our resume review process. Drizly is committed to cultivating an inclusive environment where a diverse group of people can and want to do their best work, and that starts with our
hiring
practices.
Identifying information includes your name, photos, LinkedIn URL, email address and more.
Apply for this job
Tell a friend