Product Designer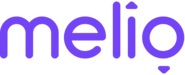 Melio
We're Melio, a TLV-based startup on a mission to keep small businesses in business. Our online payment solution enables small businesses in the US to pay their bills in more efficient ways that improve their finances and free them up to focus more on managing the business they love.
Backed by top-tier VCs, we have a unique approach to small business payments and aim to make B2B payments as simple and easy as peer-to-peer payment apps. We're growing fast and looking for enthusiastic team players.
We're looking for a Product Designer with at least 3 years experience in UX and interactive design, preferably in crafting data and dashboard products for our Internal Tools growing team.
You understand the product lifecycle from research through prototyping to design & usability testing, and you are ambitious and motivated, with an immediate and obvious passion for solving complex problems and turning them into simple and engaging experiences.
You have a sense for extraordinary, human-centered design solutions and you're a team player who knows how to collaborate and brainstorm with all kinds of people with different skills. You  will work closely with engineers, product managers and our different team members that will help you understand what are their needs in helping them scale. You are up to date with common products practices and trends, and realize that product design is a fluid field that requires constant adaptation and change.
How you'll make an impact
Strong design point-of-view and comfort with challenging personal opinions

Experience participating in and facilitating design research, design sprints & ideation sessions

Take broad, conceptual ideas and turn them into something useful and valuable for our users

Design flows and experiences that are incredibly simple and elegant

Contribute to high-level strategic data-oriented decisions with the rest of the product and executive teams

Partner with product managers, engineers, researchers to oversee our team needs and craft great solutions that'll reduce their manual work and will help them make better decisions
What we would love to see
3+ years demonstrated experience with end-to-end (hybrid UX and UI) product design in a product company

You have proven experience in designing dashboards, charts, complex data visualizations and you're passionate about it

You have the ability to think at a high level about product strategy and vision (not just 'how it should look' but 'what we should build') that meets and enhances business goals across the company

You possess excellent communication skills (you should be able to clearly articulate your design decisions)

Demonstrated experience in building and shipping applications or software (mobile/web)

Experience working from and contributing to established design systems / design language

Fast learner, strong problem-solving skills and an ability to work with data

An understanding of the product life cycle, from research through prototyping to design & usability testing

Experience designing for diverse groups of people (international audiences)

You have the ability to think and envision how things should work/move/interact with users to create a delightful experiences

Extensive mastery of Figma/Sketch/Miro

Have a Bachelor of Design in Visual Communication this isn't a must-have, but it'll definitely count in your favor.
*A link to a relevant and up-to-date portfolio is a must. 
If you're still nodding your head in agreement and this seems like a good fit, don't hesitate to reach out—we're looking for you!
Apply for this job
Tell a friend