Senior Product Designer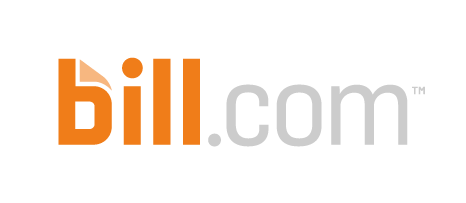 Bill.com
About Bill.com
Bill.com is a leading provider of cloud-based software that simplifies, digitizes, and automates complex, back-office financial operations for small and midsize businesses. Customers use the Bill.com platform to manage end-to-end financial workflows and to process payments, which totaled over $70 billion for fiscal 2019. The Bill.com AI-enabled, financial software platform creates connections between businesses and their suppliers and clients. It helps manage cash inflows and outflows. The company partners with several of the largest U.S. financial institutions, more than 70 of the top 100 U.S. accounting firms, and popular accounting software providers. Bill.com has offices in San Jose, California and Houston, Texas. For more information, visit www.bill.com or follow @billcom.
The role
As a Senior Product Designer, Network, you'll be fundamental to our product development process at Bill.com. You'll join a team dedicated to changing how small and medium businesses do business today. You'll work closely with product managers, software engineers, other designers, and user researchers to build high-performing and user-centric products for our customers.
Qualification
Strong data literacy & expert in data driven design approach
5 years of experience in product design & at least couple of years in growth experimentation
Min 2 years of experience in designing for network connections and testing with various network effects
Responsibilities
Hypothesize experiments based on data by collaborating with data scientists & analytics.
Drive the creation of growth equations for the network expansion. 
Identify avid user and socialize their actions and behaviors 
Design for rapid experimentation and iterate to produce results 
Active collaboration & alignment with the key stakeholders 
Applying design principles effectively to create simple experiences that create viral effects and network effects (acquisition + retention)
Own
You'll work on several product areas in collaboration with leaders across Product, Engineering and Design.
Testing your hypotheses with user research and data insights to inform your design decisions.
You'll be part of defining product requirements in collaboration with product owner and engineering partner. Bring in user perspectives and apply design thinking to create effective experiences for our customers.
Teach
You have a growth mindset and like to experiment with new approaches & thinking. 
Share the tools, tricks and processes that propel your creativity and boost efficiency. 
Learn
You are infinitely curious about your customers, and know how and when to run research and usability studies to learn more about them.
Understand complex financial and accounting needs of business owners. 
Improve
Contribute to the development of our robust and scalable design system.
Outperform the competition with your user experience designs for web, mobile native and responsive interfaces.
Improve the overall usability of Bill.com's products.
Expected Outcomes
Apply design thinking strategies to help cross-functional teams collaborate and co-create amazing product experiences.
Communicate your ideas visually with user flows, wireframes, mockups and prototypes.
With your strong verbal and written communication skills, share your solutions with your team and larger audiences and apply feedback as you iterate.
Armed with your strong sense of aesthetics, you'll demonstrate your obsession with product quality.
Ship, build, test and iterate on stellar interactive experiences that simplify complexity.
Have deep expertise and knowledge of your product area.
Operate successfully in partnering with design, product, engineering, marketing and customer service partners to nurture an extremely collaborative and iterative working relationship.
Before you click apply
We are talented and fun product people who care. You'll learn from the best, and have an opportunity to lead in a supportive atmosphere. We are agile and dynamic, so you'll have an impact on the product and people who use it. As a leader you'll have autonomy to drive design decisions and shape everything from the process to the design system.
Our product is a game-changer in financial services. With 13 years in business, our knowledge, network and market equity we're poised to take it to the next level. Help us get there! 
The ideal candidate will have a well polished portfolio site which demonstrates the following:
·
In depth understanding and experience in building top tier complex digital solutions
·
Expert proficiency in the latest digital UX design applications
·
Communicated process experience in leveraging research at all stages of the design lifecycle
·
A massive library of project work which is jaw dropping
·
In depth experience in the financial industry
Bill.com
is committed to a policy of equal employment opportunity. We recruit, employ, train, compensate, and promote without regard to race, color, age, sex, ancestry, marital status, religion, national origin, disability, sexual orientation, veteran status, present or past history of mental disability, genetic information or any other classification protected by state or federal law.
Bill.com Culture:
●      Humble – No ego
●      Fun –  Celebrate the moments
●      Authentic – We are who we are
●      Passionate – Love what you do  
●      Dedicated – To each other and the customer
Apply for this job
Tell a friend