UX/UI Designer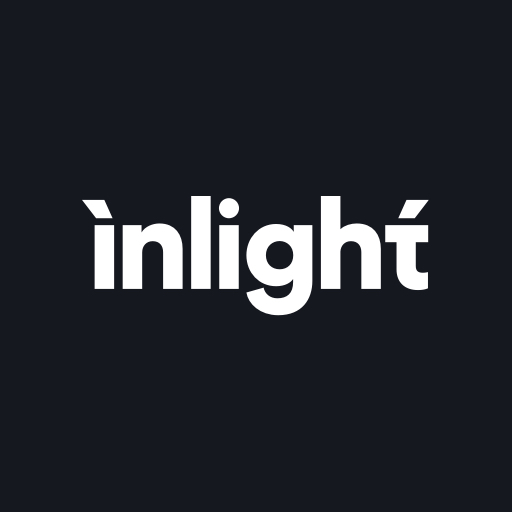 Inlight
We're seeking a mid - or soon to be mid - UX/UI Designer who is excited by both thinking and making. Our team enjoys the process of collaboration and we're seeking someone who thrives during all stages of the design process. You'll be someone who's passionate about the value of design and has at least a couple of years under their belt in a services or agency environment, but is still excited by learning and keen to sharpen their skills alongside a great team.
You'd be joining a clever and friendly bunch of people who get really excited about the possibility of technology and its creative applications, and have a lot of fun collaborating on these ideas with each other and with our clients. 
We offer a broad
range of solutions - everything from digital product development, strategy and rapid prototyping & validation, through to the full delivery of websites, digital platforms and native apps. All delivered through an amazing and confusingly talented technical team.  And we work with a broad range of clients, covering insurance, FMCG, health, not for profit, retail and beyond. The one thing that unites them is a faith in us, and the power of digital.
You'll work alongside and be supported by a team of versatile & talented UX/UI Designers, and an experienced and awarded Design Director.
You'll apply your craft following a consistent and proven methodology: 
Listen 
Through conversations, workshops and research you'll help to make sure every project is driven by a solid understanding of the audience needs, business goals and the broader landscape. 
Think 
Working across ideation, wireframing, prototyping and concept testing, you'll search for and explore the smartest ideas, always looking for ways to add value to our client and the end user, while working with our development team to resolve technical constraints.
Make
Starting with a solid basis in design principles and an interest in extensible design systems, you'll collaborate with cross-disciplinary teams to create simple, beautiful and intuitive user interfaces across multiple digital mediums, working on both UX and UI. 
Evolve
With a range of ongoing clients who are equally excited by their digital future, you'll be able to contribute and drive the evolution and constant improvement of a range of digital products.
What you can bring to the table…
Some experience as a digital designer, ideally within an agency, start-up or internal digital team. 
A strong understanding of UX patterns and digital design trends. 
A good understanding of the design process and a willingness to learn and deepen your skills across a range of design outputs.
Comfortable with digital design practices including concepting, ideation, wireframing and prototyping.
A passion for delivering beautiful and intuitive user interfaces.
Experience in design and prototyping tools such as Figma or Sketch with bonus points for experience with Principle, After Effects etc.




It would be awesome but not essential if you have: 

Basic knowledge of HTML, CSS, Javascript and relevant web technologies. 
User research and testing experience
What's in it for you?
Work on complex and interesting projects that create genuine value for the people who use them.
You get to help drive the vision of your work, knowing there is a broader, experienced team who've got your back when you need. 
Work alongside a talented and highly collaborative teamUse modern and flexible tooling (think Figma, Miro, Clickup, etc) within a mature delivery framework.
Our team's learning is important to us. You will get ongoing support and coaching, plus access to a $1000 annual learning fund. 
A relaxed open plan workspace in our converted Collingwood warehouse, nearby heaps of great restaurants, cafes and bars, currently accessed through an opt-in roster system.
Plenty of flexibility with where you work.  
You'll get your own MacBook and will be surrounded by all the tech.
Diversity in all forms is embraced and encouraged in our team. We are an equal opportunity employer and believe that we are all the better for inviting different perspectives into the thinking, designing, and building of our work. We also think it makes for a more interesting place to work!
We care about each other and in providing an environment where everyone feels welcome and is free to contribute ideas, have an impact and to build a career that they're excited by.
Recruiters 
If you're a recruiter, thanks for thinking of us. We're going to have a shot at this ourselves first and will reach out if we need some help. In the meantime, we ask that you don't contact us regarding applicants for this role.
Apply for this job