Product UX Designer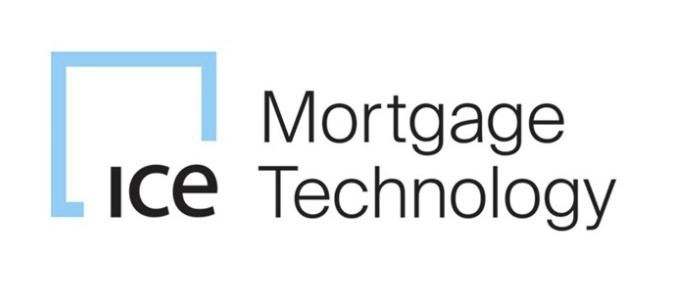 Ellie Mae
Ice Mortgage Technology is the leading cloud-based platform provider for the mortgage finance industry. Ice Mortgage Technology solutions enable lenders to originate more loans, reduce origination costs, and reduce the time to close, all while ensuring the highest levels of compliance, quality and efficiency. Visit
‪
IceMortgageTechnology
to learn more.
Senior User Experience Designer
We are looking for a talented and motivated Senior UX Designer to join our growing team to create compelling, meaningful experiences that enable our users to achieve their goals. Core responsibilities include interaction design, applying ethnographic and usability data, analyzing both stated and emerging requirements, communicating your design motivations/decisions to various stakeholders, and working in a professional manner within a cross-functional team to achieve project goals.
The ideal candidate is passionate about user experience design and well versed in the evolving space of user experience design. This highly creative thinker is able to communicate design concepts through pencil, high-fidelity sketches, storyboards, wireframes, and business presentations. A person in this position must be able to work within project deadlines, achieve project goals, and produce design consistent with the user's experience in the broader product suite. A solid understanding of what is possible in HTML, CSS, and JavaScript is key. A strong online portfolio is a must in order to be considered for this opportunity. Your portfolio should demonstrate creative problem solving solutions in the context of software (not just content web sites) and display an ability to deliver simple, engaging, and empowering user experiences.
Bachelor's degree in interaction design, industrial design, visual design, HCI, or a related field.
•
Experience in the field will be considered in place of a degree if accompanied by 7+ years of experience and a very strong portfolio
Essential Duties and Responsibilities:
• Produce compelling, engaging, user experiences that allow users to accomplish their tasks easily and efficiently.
• Achieve these goals while still fulfilling stated business requirements, project goals, and product vision.
• Work with Product Strategy to understand product requirements and turning them into buildable user experiences
• Collaborate with other designers,
user research
ers, business analysts, and software engineers to enable the design process encouraging productive dialog, and helping the design team to solve design problems as they arise.
• Participate and collaborate in concept development and design ideation for new product features.
• Contribute toward and employ established UX patterns and conventions in experiences tailored to target devices (desktop, tablet, phone, etc.)
• Produce design deliverables including user flows, sketches at various levels of fidelity, wireframes, journey maps, and other similar tools to demonstrate and aid in the validation of proposed design solutions.
• Document the results of design related meetings and document design deliverables
• This position includes various levels of involvement in user research activities
Required Qualifications/Skills:
• Solid skills in interaction design and an understanding of overall user experience principles.
• 5+ years of professional design experience, including user experience design of web applications. Mobile experience is a strong plus.
• Strong online, or distributable, portfolio/work samples that demonstrate a high-level of proficiency in interaction design for business applications of a similar complexity to the FinTech Enterprise Software domain.
• Must be able to communicate fluently in English, including writing and presenting demos.
• Demonstrated ability to learn and design for complex business tasks and supporting technologies.
• Experience working closely with a product and technology organization working with them to understand product requirements and turning the requirements into buildable user experiences.
• Good time management skills are a must.
• Must be a solid, professional, team player
• Must be able to work effectively with cross-functional teams to prioritize UX issues and review the results of user research.
• Must possess a solid working experience with appropriate design tools such as Sketch, OmniGraffle, and Balsamiq.
• Possess an understanding of what is reasonably possible to achieve within the boundaries of HTML, CSS, and JavaScript
• Ability to handle multiple tasks under tight deadlines
• High degree of self-motivation to learn new methodologies that will enhance job performance
• Experience employing user experience practices in the of Agile/Lean methodologies preferred
Collaboration/Communication Skills:
• Able to be diplomatic when working with both internal stakeholders, partners and other end-customers
• Capable of skillfully giving and taking feedback
• Capable of producing clear and precise documentation
• Able to formulate clear and understandable reports and present/communicate findings to internal management/leadership teams
Business Context:
• Prior experience or background in the point-of-sale financing or overall FinTech space is a plus!
Ice Mortgage Technology is an equal opportunity and affirmative action employer. Women, minorities, people with disabilities, and veterans are encouraged to apply.
We do not accept resumes from headhunters, placement agencies, or other suppliers that have not signed a formal agreement with us.
Apply for this job
Tell a friend