UI/UX Lead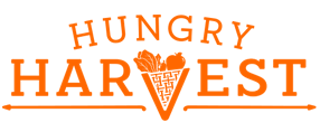 Hungry Harvest
About Hungry Harvest
Hungry Harvest is the nation's leading brand fighting food waste and hunger by delivering farm to doorstep rescued produce, pantry items and kitchen staples. We believe that no food should go to waste and no person should go hungry. In 6 years, we've rescued over 20 million pounds of produce from going to waste and supported local hunger-solving organizations with over 1.3 million pounds of fresh fruits and vegetables. And we're just getting started. Our family is made up of our team, heroes, farmers, and community; and we've got our family's back.
Recognized by Forbes Magazine, The James Beard Foundation, American Heart Association, Whole30, and featured in Anthony Bourdain's documentary, WASTED! Hungry Harvest is rocking the grocery delivery industry on our mission to eradicate food waste and hunger.
In addition to fighting food waste, we envision a hunger-free Baltimore within the next 10 years. We're working on a self-sustaining solution to direct affordable produce to food deserts called
Produce in a SNAP
. We are also leading the charge in preventative health with our fruits and vegetable prescription program,
HarvestRx
.
Why work for Hungry Harvest?
We're a passionate, crafty and produce-loving team on a mission to end food waste and hunger in the US. We hold each other accountable, take pride in problem solving, and learn from our mistakes. We value all voices and challenge each other's perspectives. If you want to join a team that is genuine, driven, passionate, talented, and fun, then look no further.
Diversity, Equity, Inclusion, and Belonging at Hungry Harvest
Hungry Harvest was built on the idea that accessibility and availability of nutritious food is a right, not a privilege. As a company, we believe that grounding ourselves in Diversity, Equity, Inclusion, and Belonging (DEIB) is critical to achieving our mission in the most meaningful way possible. It's in our company's DNA to examine the flaws in our food systems, strive for food and environmental justice in our communities, and do all that we can to advocate for a better, more equitable society. We believe DEIB should be the foundation for all of our business decisions—from the candidates we hire to the farms we work with—and we place a high value on our DEIB work. 
Not sure if you fit 100% of our job posting? No worries! We'd still love to hear from you and learn what excites you about this position and joining our team. We firmly believe, with the right passion and drive in place, many skills are teachable!
To read more about our commitment to Diversity, Equity, Inclusion, and Belonging, you can visit our complete DEIB mission statement by clicking
HERE
.
The Opportunity
Hungry Harvest is hiring a UI/UX Lead who will play a critical role in helping build the digital customer experience of our product. We are looking for an energetic, detail-oriented, problem solver who will play an integral role in Hungry Harvest's continued growth. This role is based out of the Baltimore / DC area with opportunities for remote work. You'll work on design problems from beginning to end  working alongside our business and tech team to conceptualize an idea, design, test and iterate, engaging end users along the way. 
Position is remote, however candidates should be based in one of our operating states - MD, DC, VA, PA, FL, NC, MI.
Salary: Base salary starts at $83,000 but negotiable depending on experience.
You're ideal for this role if…
You have a great portfolio that exhibits a variety of interface design work and a strong visual aesthetic
You love crafting beautiful interfaces and care about the details at every step of the journey from concept to interactive prototype
You are experienced in user-centered design methods and best practices including research and analytics – cultivating a deep understanding of the needs and aspirations of the people for which our products are designed 
You're an excellent communicator, able to clearly present your ideas and rationale in conversations with others, and through prototypes, models, and mockups
You're a well-organized, passionate, and empathetic team member, seeking to improve what we build and how we do it
You thrive in a highly collaborative, fast-moving environment who enjoys working closely with smart colleagues, including  business, product, and engineering
Responsibilities
Own the digital User Experience for the Hungry Harvest platform in mobile and web
Facilitate design research and user research 
Facilitate design-thinking into product direction and customer experience
Own the generation of low-fidelity product prototypes, instilling the importance of iterations of product prototyping through product sprints
Own the Hungry Harvest digital design language
Communicate and liaise with developers (internal or external) on design language, UI / UX implications on the product, and how features & workflows should be implemented
Own the generation of high-fidelity product prototypes by incorporating the design language into the digital experience
Participate in and aid marketing efforts, including but not limited to utilizing the HH design language
Requirements
5+ years of experience as a UI/UX designer
Experience designing and evolving the lifecycle of a product from ideation to launch (startup experience appreciated)
Strong visual aesthetic, experience creating visual systems, and take pride in delivering beautiful, high fidelity, production-ready designs
Strong conceptual thinking that balances user needs, business goals, and clinical insights
Experience using web analytics data to inform design decisions
Experience designing products for e-commerce (bonus points)
Benefits & Perks
Health, dental and vision insurance with company contribution
401(k) Plan with company match
Unlimited vacation time plus sick days
Mental health days
Paid company holidays
Growth opportunities
A team that cares and a company that is working towards a mission
Stipend towards your own harvest
We highly encourage members of traditionally underrepresented communities to apply, including women, people of color, LGBTQIA+, veterans, and people with disabilities. Hungry Harvest is proud to be an Equal Opportunity Employer.
Apply for this job