Technical Writer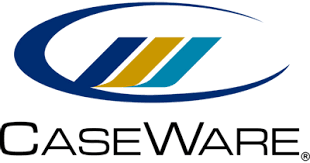 CaseWare
CaseWare has gone remote first and this opportunity is open to applicants across Canada. 🇨🇦
We are looking for an aspiring writer who contributes to the Product Content Strategy team by creating technical content for one of our Cloud product suites. As a
Technical Writer
at CaseWare, you will help improve our user experience by translating complex data and information into simple, engaging content that will empower our users to achieve their goals. You know how to write the following guidelines per our set vision to drive cohesive narratives across our multiple products and deliverables.
The successful candidate is a savvy communicator with an impeccable ear for tone and voice and the ability to scrutinize the unnecessary. You are focused on understanding how our clients use our product, and the content you create will guide them to follow the best practices and achieve their intended outcomes.
In your first 3 months you will:
Write, edit and maintain new and existing content for your respective product's online help, video content, release notes
Deliver content for 1 product release cycle 
Gather and analyze information from various subject matter experts (Product Managers and Product Owners) to document new or changing product features/functionality
Collaborate with multidisciplinary teams (product managers and product owners) to review and sign off on your writing assignment
Attend Agile ceremonies such as development team demos and Program Increment Planning
Collaborate on multiple in-team projects with the other writers
Compile and test the online help
In your first 12 months you will:
Review and police in-product content to ensure it is following our copywriting guidelines
Take full ownership over deliverables for  multiple product release cycles
Create content plans, maintain schedules for specific deliverables and communicate status
Delight stakeholders by delivering meaningful error messages, useful UI strings, and developing clear terminology
Proactively pitch in ideas to enhance our product experience. We are the ideas workshop!
What you'll bring:
A strong track record in a Technical Writer role with a medium-to-significant writing capacity
A strong portfolio of work (copy-writing samples, script, and storyboard writing samples, articles, brochures, or knowledge-base entries)
Solid knowledge of content/help authoring tools (Paligo, Arbortext Epic Editor, Adobe FrameMaker, or  MadCap Flare)
Working knowledge of CSS and HTML is an asset 
University degree or college diploma in English, Journalism, Human-Computer Interaction, Communications, Technical Communication or a related field is considered an asset
What's in it for you?
As a Technical Writer at CaseWare, you will have an opportunity to directly impact our product experience by crafting the content and guidance our users need to work efficiently. 
What makes our team unique? We are a rare breed of hybrid Technical and UX writers who operate with superior attention to detail and a customer-obsessive mindset. We are a team of critical thinkers, journalists at heart, and savvy communicators who never stop learning new technologies. If you are passionate about the same things as us, we promise you there will be no shortage of meaningful challenges and opportunities to make a difference not just in your team, but on the scale of the entire company while designing your career path and future. 
To succeed at CaseWare you will need more than just skills - you'll need heart: to push the boundaries every day, to embody bias to action, to be the best at what you do - for our customers and for the team of the brightest and nicest people you've ever met who will always have your back. 
If this sounds like your kind of team, drop us a line. We'd love to meet you.
About CaseWare
With a head office in Toronto, CaseWare is one of Canada's original Fintech companies, having led the industry for over 30 years, with more than 500,000 users across 130 countries and available in 16 different languages.
While you might not have heard of us (yet) over 36,000 accounting and audit professionals list CaseWare as a skill on their LinkedIn profiles!
CaseWare's cutting-edge software products are meticulously designed for accounting firms, corporations and governments. Our teams are continually collaborating, innovating and building upon our existing suite of products. With a customer focused mindset we are building technology that is shaping what the future of audits, financial reporting and financial data analytics will look like.
With a recent strategic investment from Hg Capital in 2020, CaseWare is now in its next major growth phase as we double down on the people and products that have made CaseWare so successful to date.
One of CaseWare's core values is that we believe Our People Make Us Great and with that in mind, we're dedicated to building teams as diverse as our customers in an equitable and inclusive way. We welcome and encourage candidates of all backgrounds to apply. Should you require accommodations or have any questions at any point during the application or interview process, please e-mail our People Operations team at careers@caseware.com.
Apply for this job
Tell a friend