Product Designer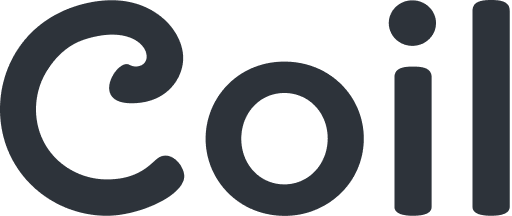 Coil
As Product Designer at Coil, you will own the UX and UI of our digital products on the Web and across platforms. You'll also collaborate with other teams and partner with the Chief Design Officer to deliver sharp, delightful user experiences.
Our Ideal Candidate
Is excited about Web Monetization
Is passionate about open and privacy-preserving technologies
Enjoys building beautiful and pragmatic user interfaces as well as solving UX challenges
Thrives working in a startup environment with a small, creative team where things move fast and change often
What you'll do
Leverage industry best practices and tools to create wireframes, flows, and prototypes to communicate design intent to stakeholders
Develop pixel-perfect UI mockups based on approved wireframes
Closely collaborate with front-end engineers to release features, products, and services
Identify and troubleshoot UX problems (e.g. responsiveness)
Hone the UI brand guidelines and build out a design system
Modify and revise existing designs to meet customer expectations
Uphold user-centered design principles and evangelize their value to stakeholders, engagement partners, and subject matter experts
What you should have
3+ years of professional experience as a Product Designer, UI/UX Designer or similar role in tech organizations
A portfolio showcasing your product design skills and completed work
Experience contributing towards a design system, a strong understanding of interaction design principles and UX design process
Proficiency in Figma
Wireframing and prototyping skills
A user-centric mindset
Outstanding project management and prioritization abilities
Team spirit; outstanding all-round communication skills and ability to work autonomously, and yet, collaboratively
Authorization to work in the U.S.
Pluses
Experience with or desire to learn about executing and/or synthesizing findings from user research such as interviews and surveys
UI copywriting skills
Benefits
Platinum health coverage with no premiums for employees and 75% of premiums paid for dependents
Dental and Vision insurance with no premiums for employees
401(k) with matching
Stock option plan
Gym / Fitness Studio benefits
Paid Family Leave
Flexible Vacation
About Coil
Coil was founded in 2018 to build a better business model for the Web. Coil makes it easy for publishers and creators to monetize their content across the internet, and provides an alternative to advertising and site-by-site subscription models. As Coil Members enjoy content, Coil uses a proposed open web standard called Web Monetization to stream micropayments to creators in real time. In 2019, Coil, in collaboration with Mozilla and Creative Commons, launched the
$100 million Grant for the Web
to boost open, fair and inclusive standards and innovation in Web Monetization. Coil also invested $20 million in Imgur, the community-powered entertainment platform reaching 300 million people each month.
Coil is proud to be an equal opportunity employer.
Apply for this job
Tell a friend