UX Manager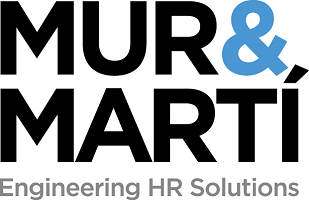 Mur and Partners
Do you want to be part of a innovative project? For an important international pharma, leading company in European dermocosmetics based in Barcelona, we are looking for a UX MANAGER.
Location: Barcelona
WHAT WE OFFER:
- Opportunity to work in an international organization, diverse internal growth and career opportunities, ticket restaurant, health insurance, internal growth.
TASKS AND RESPONSIBILITIES:
- Manage a team of UX designers, researchers  and visual designers to conceptualize and design user interface solutions for digital platforms, CRO and digital campaigns projects. 
- Own overall the end-to-end human-centered design experience.
- Use business requirements, market research and customer feedback to assist in developing scenarios, use cases, and high-level requirements.
- Dive deep on consumer insights, product analytics, and competitive intelligence to drive product innovation and iteration
- Create storyboards, wireframes, visual mockups, click-throughs, and prototypes
REQUIREMENTS:
- At least 5 years of experience with leading a design and UX team. 
- Experience designing for a variety of device types (mobile, desktop, consumer devices, etc.) and designing experiences with multiple interaction modalities
- Proficiency in a variety of design tools such as Photoshop, Illustrator, and Sketch
- Excellent communication, presentation, and interpersonal skills
- Proven ability to drive the design review cycle and close on design requirements independently.
- High level of English and Spanish. 
CONTACT:
Nerea Madrid
nmadrid@mur-partners.com
Apply for this job