Product & UX Designer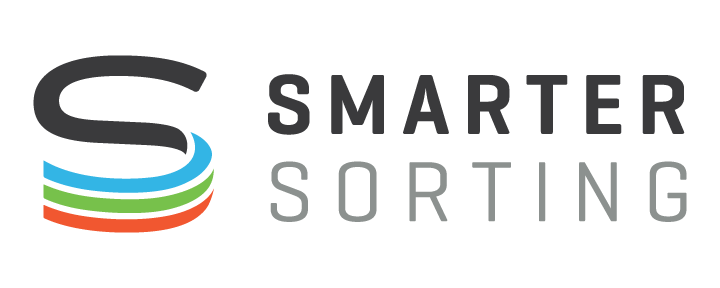 Smarter Sorting
Come work at Smarter Sorting!
Smarter Sorting is looking for a
Product Designer
to conceptualize new products and features that enable our customers to make the best decisions for their businesses (and for the planet). The right person is highly motivated by designing thoughtful and elegant solutions to complex problems. They have worked on B2B or enterprise products and care deeply about delivering value through their work.
About you:
2+ years working as a designer on software products (hardware/software experience a plus).
Experience working with a team and within a design system.
Experience in both remote and in-person usability research.
Proven "roll up your sleeves and get it done" reputation in previous endeavors.
Visual design and prototyping: Sketch and Figma, Invision, Adobe Creative Suite.
Preferred, but not required: After Effects, Principle, or other prototyping animation tools, Web design, Illustration.
What You'll Be Doing:
Rapidly conceptualize new concepts into prototypes.
Work side-by-side with data experts, developers and other design team members to transform the complexity we deliver "behind the scenes" into beautiful and easy-to-use product and service experiences.
Create artifacts that support the right conversation at the right time, from wireframes to development-ready design specs, to interactive/animated prototypes.
Create flowcharts to document and visualize user flows in applications.
Create journey maps and other documents to support improvements across the hardware / software / service experience.
Initiate, conduct, analyze, and report on usability research findings.
Collaborate with product owners and other designers to create new features for our current in-market products.
Support sales, marketing and relationship managers in clearly articulating our products and their value to customers.
Help audit our design language and contribute to our new design system.
Work cross-functionally with the technology department during design handoffs.
Conduct Design QA on implemented designs to ensure what we launch is what was intended.
Your first month:
Immediately get your hands dirty conceptualizing new features and product explorations with our team.
Learn everything there is to know about our company, our data, and our product suite.
Contribute design support on our products.
Your first 3 months:
Own bringing a concept from idea to deployment.
Self-initiate usability research and present findings to key stakeholders.
Work fluently within our design system, across different products.
Your first 6 months:
Take point on product design for one of our key products.
Work independently to guide products and features from concept to launch.
Prioritize your time between conceptual work and supporting the product / dev teams accordingly.
Your Benefits & Perks
Competitive Compensation Packages
401k program
Medical, dental & vision insurance 
Short-term disability insurance
Generous Parental Leave
Unlimited Paid Time Off
Continuing Education Sponsorship
Bi-Annual All-Hands, Volunteering & Special Events (with baby goats in attendance)
Unlimited snacks & drinks
About Us
At Smarter Sorting, we are transforming the world through Product Intelligence. Our mission is to create a smarter, more connected world by revealing the underlying chemical and physical truths, and possibilities, of consumer products.
We provide retailers and suppliers the critical data points they need to best manufacture, move, market, sell, and handle products throughout the supply chain. From sustainability to eCommerce to regulatory compliance and everything in between, Product Intelligence is delivered when and where it is needed. At our core, we believe that when you know more, you can do better - for business, for consumers, and for the planet.
We are a team of data geeks, circular economy nerds, and math and chemistry wizards. We live and breathe the mission and values of Smarter Sorting every day, and are excited to be a part of something that just might change the world.
Apply for this job