Product Designer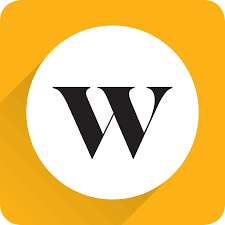 Wealthsimple
Wealthsimple is on a mission to help everyone achieve financial freedom, no matter who they are or how much they have. Using smart technology, Wealthsimple takes financial services that are often confusing, opaque and expensive and makes them simple, transparent, and low-cost. We're the company behind some of Canada's leading digital financial products, and are growing faster than ever.
Our team is reimagining what it means to manage your money. Smart, high-performing team members will challenge you to learn and grow every day. We value great work and great ideas — not ego. We're looking for talented people who love a fast-paced environment, and want to ship often and make an impact with groundbreaking ideas.
We're a remote-first team and output is more important than face time, so where you choose to work is up to you — as long as you have internet access, you can work from anywhere in Canada. Be a part of our Canadian success story and help shape the financial future of millions — join us! Read our
Culture Manual
and learn more about
how we work.
At Wealthsimple, we are building products for a diverse world and we need a diverse team to do that successfully. We strongly encourage applications from everyone regardless of race, religion, colour, national origin, gender, sexual orientation, age, marital status, or disability status. Wealthsimple provides an accessible candidate experience. If you need any accommodations or adjustments throughout the interview process and beyond, please let us know.
Product Design @ Wealthsimple
We're a close-knit UX team made up of
Product Designer
s, Content Strategists and UX Researchers. We're embedded on product teams so that we can be involved with projects from the get-go and work really closely with other disciplines at every stage of the process. We work purposefully and think big when it comes to our growth as a team and individuals. It's important to us that we have a collaborative and supportive environment to work in every day. Everyone here is encouraged to spend time with our users, and our empathy for them sets the bar really high for the products and experiences we create.
We're looking for an intermediate-level Product Designer to join our growing team. This person is someone we'll count on to:
Own the design process for their projects from start to finish, including journey mapping, information architecture, wireframing, and prototyping
Seek out opportunities to learn about our clients and advocate for them
Design strong product solutions by using research and data to inform their decisions
Effectively articulate the thinking behind their work to their team(s) and stakeholders
Promote and practice open communication and contribute to a transparent and collaborative remote culture
Contribute to, and improve, our UX team's processes and tooling, including our Design System
Within 3 months, you'll:
Complete our company-wide onboarding program where you'll meet and learn about all areas of our business
Dive into the UX process by pairing with and shadowing other members of the UX team
Along with your UX content & research partners, you'll work together with Product Management and Engineering to ship your first feature
Present your work to stakeholders and team members on a regular basis
Partner with the UX research team to support and/or facilitate research studies with users
Familiarize yourself with the product design process, leveraging tools and best practices in your own work
Within 6 months, you'll:
Have a strong foundation and understanding of your product area
Contribute to conversations and direction of the product roadmap and strategy
Work closely with your engineering team to scope your work and ship features
Have a strong understanding of our users' needs, as well as the business goals for your product area
Contribute to the UX team's processes and tooling
If you're excited to be part of Wealthsimple's mission and the impact we can have on the world, along with your resume, send us 2-4 case studies that demonstrate:
Your design process
Learnings, challenges and the impact of your work
How you collaborate with other disciplines and team members
Please submit your application by Friday July 23, 2021 at 12pm EST 😀
Apply for this job