Senior UX Designer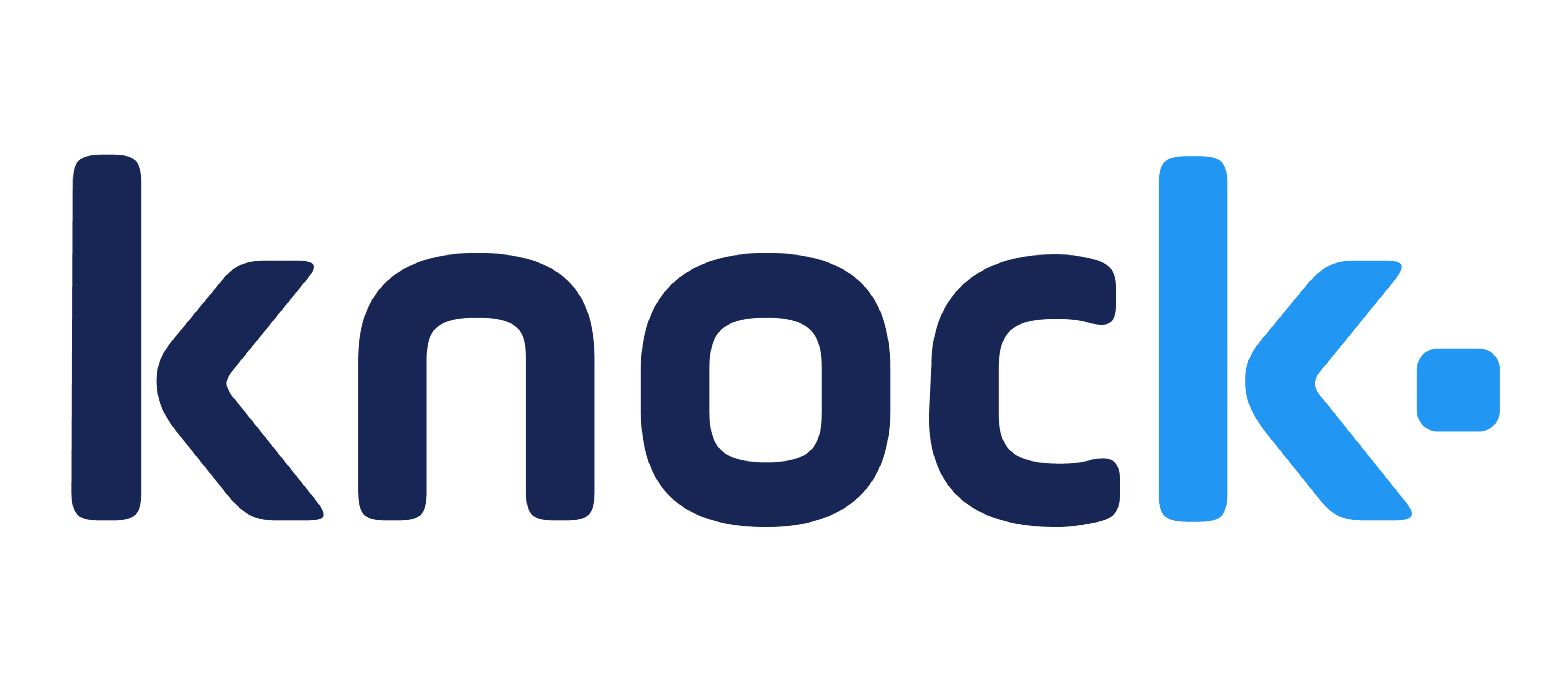 Knock
Knock is on a mission to empower people to move freely. The Knock Home Swap™ makes it easy for consumers to buy their new home before selling their old one, skipping the hassles of living through repairs and showings, paying only one mortgage at a time, and having home prep covered upfront so their old house sells for the highest possible price. Knock currently offers the Home Swap in 34 markets in nine states and counting. 
Launched in 2015 by founding team members of 
Trulia.com
, Knock has raised more than $600 million in debt and equity from top tier investors, including RRE Ventures, Foundry Group, Redpoint, Greycroft, Corazon Capital, Correlation Ventures, Great Oaks Venture Capital and FJ Labs.
Enjoying Life & Making an Impact
Knock is a 100% remote, work from home culture and has been since our inception in 2015 

100% employee covered medical, dental, & vision premiums  

Unlimited PTO (2 week min. is highly encouraged) + flexible work schedules  

$1,000 each year for professional development 

Salary + Equity. We offer equitable compensation based on market data, your experience & geographic location

Paid parental leave

We believe in creating diverse, equitable, and inclusive practices and programs that will further Knock's commitment to making an impact, learning, putting people first, being open, and courageous
Senior UX Designer
We'd love you to bring:
Extensive experience designing for native mobile experiences

A strategic mindset to planning sessions, making sure your team's work ties back to company and team KPIs

Knowledge of the latest UI/UX standards, design trends, design best practices and technologies 

Strong desire to quickly externalize and test your designs, you enjoy regular feedback

Comfort leading meetings and facilitating design discussions and exercises 

Experience and comfort with running usability testing

Experience leveraging, and extending, our design system to deliver a consistent and rich app and desktop experience

Experience balancing user needs with business needs to ensure we deliver the best experiences for our customers while doing the right thing for the business

A desire to learn, grow, and expand your knowledge, while also supporting others learning experiences; act as a mentor and be a resource for others inside and outside of your team 

Belief in creating diverse, equitable, and inclusive practices and programs that will further Knock's commitment to making an impact, learning, putting people first, being open, and courageous

Have proven success working 100% remote in prior positions & are experienced working with a distributed, national team

We encourage you to apply even if you don't have every listed requirement 
As a Senior UX Designer, you will: 
The Sr. UX Designer for the Agent Experience (AX) slingshot will use their UX/UI expertise to elevate and drive our native mobile app and web experiences for real estate agents. They bring proactive UX experience to ensure the team is building the right experiences based on qualitative and quantitative data, as well as, company and team objectives. Their holistic mindset will help the (AX) slingshot account for not only the product but the entire agent experience, including people and process. This role will bring an enthusiasm and passion for providing UX mentorship, UX experimentation, testing and product innovation. 

The Sr. UX Designer will establish a UX design framework and strategy for their team to work within. They will share new ideas, tools and ways to better our user experience that will result in impactful user and business outcomes. This role will take our current manual app experience and elevate that to an enjoyable, proactive, network app experience (think Lyft, Doordash, Airbnb).

The Sr. Product Designer will be a UX leader throughout the entire product development process; from problem definition, to detailed UX and visual design, through to usability testing, and QA. They will participate and help in discovery sessions to understand the context of their work and use that context as their foundation. They will run design workshops, create workshop artifacts, user flows, wireframes, mid-to-high fidelity static mockups, and InVision prototypes. Complex UX rationale behind proposals will be effortlessly communicated to team, leadership and the company as a whole.

When applying, please include samples of your mobile work. 
We are proud to be a distributed company from our founding with employees in 28 states and counting. This is an amazing opportunity to be an integral part of building a multi-billion dollar consumer brand in an industry that is long overdue for a new way of doing things. You will be working with a passionate team that is disrupting the status quo.
Knock, and its subsidiaries, are committed to creating a diverse, inclusive, and equitable environment and are proud to be an equal opportunity employer. All qualified applicants will receive consideration for employment without regard to race, color, religion, gender, gender identity or expression, sexual orientation, national origin, genetics, disability, age, or veteran status.

Please no recruitment firm or agency inquiries, you will not receive a reply from us.

This position is in the continental United States.

PDF is our preferred format for resumes and any other attachments. Thank you!
Apply for this job