Associate Product Designer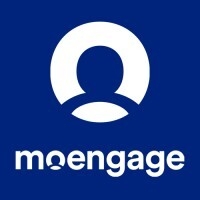 MoEngage
About MoEngage
MoEngage is an intelligent customer engagement platform, built for customer-obsessed marketers and product owners. We enable hyper-personalization at scale across multiple channels like mobile push, email, in-app, web push, on-site messages, and SMS. With AI-powered automation and optimization, brands can analyze audience behavior and engage consumers with personalized communication at every touchpoint across their lifecycle.
Fortune 500 brands and Enterprises across 35 countries such as Deutsche Telekom, Samsung, Ally Financial, Vodafone, and McAfee along with internet-first brands such as Flipkart, Ola, OYO, and Bigbasket use MoEngage to orchestrate their cross-channel campaigns and engage efficiently with their customers sending 50 billion messages to 500 million consumers every month!
Our vision is to build the world's most trusted customer engagement platform for the mobile-first world.
We promise to care about your customers as much as you do. And that justifies our top ratings for service and support in Gartner Magic Quadrant, Gartner Peer Insights, and G2 Summer Reports. We have also been recognized as one of the 25 Highest Rated Private Cloud Computing Companies To Work For in a list released by Battery Ventures, a global investment firm based on the employee feedback on Glassdoor where employees reported the highest levels of satisfaction at work during the first six months of the pandemic."
Looking for a designer who understands the user/customer like nobody else. 
A designer who can understand the needs of the customer and translate them into the actionable design. Somebody who can empathize with the customer through his journey, while using their knowledge of the platform to not only determine how best the customer can accomplish his/her goals but also understand why the customers use a platform and use that as a way to build the next steps of the platform
Responsibilities:
User designer, who can do the following:
Participate in Product design discussions and ensure design satisfies user requirements

Do user interviews remotely or in person, conduct user testing sessions, card sorting, affinity mapping, etc, conduct both qualitative and quantitative tests, and analyze the data

Ability to design high-impact, functional User Interfaces for web, mobile, and other mediums

Using both qualitative and quantitative insights

Ability to understand product requirements and design accordingly

The ability to empathize with the user through his journey and understand his needs

Ability to communicate with users, researchers, product and tech teams to ensure everyone understands what is needed 

Ability to present, discuss and understand user research findings

Able to handle work pressure and deliver to project deadlines.

Be the voice of the user; share the latest technology and user-behavior trends.

Able to help design team plan research sessions and involve stakeholders to collect feedback Before/After designs are delivered
What you will contribute to :
Designing tools and features with context and user in mind

Entire UX Process

Collaboration with other designers

Coordinating with customer-facing teams and product team to ensure user needs are met
 Ideal Candidate
Bachelors Or Masters degree in psychology, design, human-computer interaction, or related areas.

Experience with  designing end-user, business web-based applications

An exceptional portfolio that highlights your work and specific contributions in user-centered design solutions (Product design, UX Design)

Willingness to learn, experiment, and take ownership.

Excellent verbal and written communication skills.

Expert-level conversational skills in one Indian language. Familiarity with multiple Indian languages is a big plus.

Up to 2 years of experience in design

Motion design knowledge and/or user research proficiency is a bonus
At MoEngage, we are passionate about our team and technology - see below to know more about us and technology.
Tech @MoEngage | Scale @MoEngage | Life @MoEngage
We handle more than a billion messages every day. Rest assured, you will be surrounded by really smart and passionate people as we scale much more to build a world-class technology team.
Apply for this job