Product Designer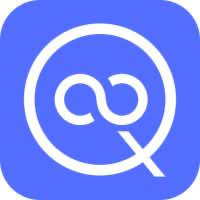 Qogita
Qogita [Pronounced
KO-gi-ta]
is on a mission to be the leading B2B wholesale platform. We are already in over 40 countries. Offering an impressive suite of products, APIs, and financial services, in categories from personal care, household products to nutrient and electronics. 
Qogita saves distributors, wholesalers and retailers up to 27% of their costs by using automation and intelligent order allocation algorithms (co-authored with smart folks at Oxford University). 
Our business is growing fast, with significant revenue, and strong backing by great investors that helped scale Transferwise, Algolia, Shopify, Pinterest, LinkedIn and Yelp among many others.
Who are you?
A
product designer
with at least 2+ years of experience crafting digital experiences that have been released to market (portfolio required). You enjoy diving into complex industries and using a host of techniques to help create experiences that streamline the customer's journey. You are proficient in visual design and have a deep understanding of typography, composition and hierarchy. You also understand how to use data and qualitative research to drive your decision making so that we can ensure we are helping drive our product forward.
As we are a global company with headquarters across the EU, any additional language competencies would be an added bonus.
Who you will be working with:
We are building collaborative product teams that are empowered to tackle problems as they see fit. You will work closely with product managers, developers and data analysts as you all come together to analyse a problem and mature it into a well thought out feature. We are an open, honest, highly respectful group of people that work in an environment of mutual trust and psychological safety.  
We understand the value of work/life balance, and all our team members enjoy flexible working hours and working from home.  
What you would be working on:
As we work together on features and projects, you will help guide these ideas from initial sketches through to final designs to ensure a fantastic user experience (experience in Figma is a plus). Marketplaces are complex ecosystems with many stakeholders to please, so you will need to empathise with customers, suppliers and the various internal roles to find elegant solutions. You will regularly engage with them to challenge our assumptions and build an accurate understanding of their needs and challenges. This could have you in a corner store one day and a warehouse the next (we are still remote-first day to day)! And as our platform grows, you will help ensure a consistent application whilst helping develop our design system.
Package, Perks and Benefits:
Yearly discretionary bonus - TBD performance-based
Private health insurance plan via Equipsme
Monthly Giftcard Allowance via "Ben" & "Perks at work"
Onboarding home-office package
Hiring Process:
We understand that interviews can be tough and we want to see the best from all our candidates. First point of contact will be with our Head of People & Talent, either F2F, Video chat, or phone, whatever makes you feel most comfortable. We will provide space for you to ask questions and get feedback from the whole process.  If we both feel a connection you will meet with our Team Leads and subsequently our C-Suite to discuss the role and how you would approach it. 
Research tells us that some candidates are put off from applying because they cannot tick every box. If you think you can help, and you really want to join our growing and exciting business please get in touch, we would love to hear from you.
Apply for this job
Tell a friend