Senior Product Designer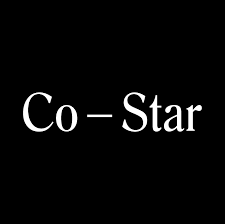 Co–Star
Just three years in, 25% of young women in the US (18-25) have downloaded Co–Star. Our growth has been entirely through word of mouth—we've never spent money on ads. We have millions of active users, raised $21,000,000 from the people behind companies like Twitter, Discord, and Snap, and launched our second paid feature. 
For thousands of years, astrology has given people the tools to reflect and connect in real, meaningful ways. Co–Star brings astrology into the 21st century with an app users call their "best friend" and therapists recommend to their clients. Astrology is a deterministic system based on the time it takes a planet to orbit the sun. It's more like folk developmental psychology than it is like fortune cookies. Using NASA data interpreted by humans, Co–Star delivers personalized readings in real time. Our AI strings human-written snippets together to generate hyper-personalized interpretations of planetary movements for millions of people.
We're looking for a Senior Product Designer to design new features and products for the Co–Star app. You'll help tens of millions of people connect to each other and themselves – through astrology – in real, meaningful ways.
What you'll do
Design high fidelity prototypes, wireframes, flowcharts, mockups and UI spec docs to communicate your designs with users and internal coworkers
Collaborate with cross-functional coworkers to define and design features that address user needs and business goals 
Create and deliver innovative and beautiful user experiences based on user research and feedback
Participate in end-to-end user testing including scripting, scheduling and execution to get feedback on your designs
Ask why, always ensuring we know what problem we're trying to solve 
What you'll bring
5+ years of experience in UX/UI/product design roles
Creativity and a willingness to push the boundaries on design  
Empathy and willingness to interview users and use their feedback to inform your design decisions
Enjoyment solving design challenges with cross-functional coworkers
Meticulous detail about design and the perspective to never leave details to chance
What we offer
Fully covered $0 deductible healthcare (including vision + dental) 
401(k)
Unlimited vacation
Flexible hours 
Readings with in-house astrologers
+++
Co–Star deeply values diversity. We do not discriminate on the basis of race, religion, color, national origin, gender, sexual orientation, age, marital status, veteran status, disability status, or zodiac sign.
Apply for this job