User Experience Researcher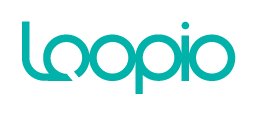 Loopio
Loopio is a workplace that unleashes learning & growth opportunities for our Loopers. We provide autonomous, challenging work that allows each employee to master their craft. We attract and retain people who are naturally curious, have grit and are eager to grow and build their careers. At Loopio, we genuinely support each other, because true success comes from working as #oneteam.
We're looking for a dedicated User Experience Researcher to join our growing Design & Research team. In this role, you will directly inform and contribute to Loopio's product direction, advocating for our users and their needs. You'll be working closely with our Senior UX Researcher, Product Designers, and Product Managers throughout the product development process. You will help identify opportunities for research, select the appropriate method, recruit and manage participant logistics, conduct the research, and analyze and share findings with stakeholders. You will have the opportunity to help build and define our research repository, as well as our growing research practice. 
What You'll Be Doing
Plan and conduct user research studies that range in approach, timeframe, and scale that allow for a better understanding of our users
Collaborate with other user experience researchers, product managers, product designers, engineers, and stakeholders to identify and set research goals
Engage in a range of primary research methods (including usability testing, concept testing, semi-structured and open interviews, card sorts, etc.) 
Analyse and synthesise research findings – we love to do this collaboratively!
Prepare and share recommendations and artefacts that communicate insights and support team decision-making
Assist with research operations and calendar management
Support the development of a research repository that is accessible and useful to all teams at Loopio 



What You'll Bring to the Team
Experience with a number of research methodologies such as usability tests, user interviews, card sorts, etc.
Survey design and quantitative research methods is a plus
Ability to identify appropriate methodological framework given the problem space and/or research question
Ability to independently manage research recruitment and scheduling logistics
Ability to work within time constraints, shifting and competing priorities and schedules
Strong time management and organizational skills 
Ability to develop rapport with research participants
Passion for research methods, ethical data management, user-centered product design and development



Where You'll Work
Loopio is a remote-first workplace because we recognize the advantages of working flexibly. We have two Hub Regions, which means that employees live and work within a 300 KM radius of Toronto (within Ontario) or Vancouver (within British Columbia) and work within regular business hours in their timezone.
Loopio's office headquarters are located in Toronto's vibrant Kensington Market. Ontario Loopers have the option to work in the office (when it's safe to do so) or from home, whatever works best for you! Loopio does not have a Vancouver office space and BC Loopers will work remotely from home. 
You'll collaborate with your teams virtually (we're just a Zoom call away!) and have established core sync hours and focus time during the workday to enable us to work smarter together
Why You'll Love Working at Loopio
Your manager supports your development by providing ongoing feedback and regular 1-on-1s 
You have tons of autonomy and responsibility: this role provides an opportunity to try new things and push creative boundaries
You'll learn more than you thought was possible; our team is obsessed with personal and professional growth (every Looper receives a professional mastery allowance each year)
You'll be set up to work remotely with a MacBook laptop, a monthly phone and internet allowance, and a work-from-home budget to help get your home office all set up! 
Join us in quarterly company celebrations and company-wide annual retreat (it's virtual until we can meet in person again) to celebrate the big wins and milestones as #oneteam!
You'll be joining a culture that has thoughtfully built out opportunities for connections in a remote first environment.
We have Employee Resource Groups, House Teams (curious? ask us about it!), virtual yoga, cooking classes and many more moments for us to have fun and learn together! 
You'll be a part of an award-winning workplace and one of Canada's fastest growing companies with ample opportunity to make a big impact here!
Loopio is an equal opportunity employer that is deeply committed to building equitable workplaces that are diverse and inclusive. We actively encourage candidates from
all
backgrounds to consider us as a future employer. Please contact Yeniffer, Senior Manager of Talent Experience (
work@loopio.com
) should you require accommodations at any point during our virtual interview process.
Apply for this job
Tell a friend