UX Writer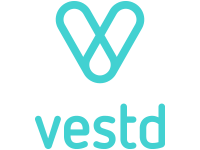 Vestd
About the role
We are looking for an experienced UX writer to join our emerging product team. You will be responsible for crafting the text that guides the user through using the product in an intuitive manner, making the complex clear and easy to understand. By establishing a deep product understanding you will play an important role in shaping the experience of the product. Responsibilities include:
Create clear and engaging UX copy.
Curate, improve and promote customer self-service success through knowledge content, tools, and communication.
Manage regular customer communications of product updates using an appropriate medium (e.g. email, blog, video or events).
Keep our product content up-to-date and promote continuous improvement, obtaining and acting on feedback, user research and analytics.
Research, collect and collate customer reviews, testimonials and case studies.
Work collaboratively with product managers, designers, engineers, customer success and marketing to ensure a coherent voice, consistency and quality of product textual content.
About your skills and experience:
Two years plus UX writing experience, preferably with SaaS or other software products.
A strong writer who is able to develop a deep understanding of our platform and subsequently explain complex topics clearly, accurately and effectively.
Creative problem-solving skills.
Attention to detail with impeccable grammatical and proofreading skills with a portfolio that demonstrates your abilities.
An understanding of product design and how to improve it.
Experienced in working within an agile environment and collaborating with software development teams.
Able to independently identify, plan and manage work.
Beneficial skills:
A familiarity with share schemes and company structures.
Experience with UX research.
Experience with collaboration and wireframing tools such as Miro or Figma.
Experience of product and data analytics.
Apply for this job