Senior UX Writer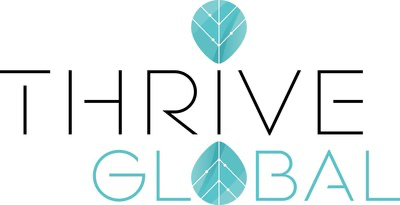 Thrive Global
*NY, SF, Remote*
Thrive Global is a leading behavior change tech company helping individuals, corporations, and communities improve their well-being and performance through our behavior change platform, storytelling, and corporate services.
As a Content Designer / Senior UX Writer you'll work at the intersection of product and content, creating and refining assets that reflect who we are and where we're going as a company: marketing communications and emails, newsletters, notifications, in-product copy, and much more. You'll partner closely with editorial, design, product and marketing teams to develop a consistent voice, tone, and taxonomy for Thrive's platform and product experiences.
Who You Are:
A storyteller who can turn complex ideas into simple, visually impactful narratives
A tireless advocate for our users and design processes
Someone who manages time and prioritizes effectively to meet deadlines and client expectations
A self-starter who enjoys taking the initiative
Someone who thrives in a fast-paced environment, is flexible and has high energy to get work done
Someone with a passion for changing the way people work and live with demonstrated interest in topics like well-being, productivity, neuroscience, behavioral sciences, and performance
Someone who loves working with cross-functional partners including design, engineering, product, research, data, content, marketing sales and customer success
Someone who is comfortable speaking up to identify areas of improvement, however big or small
How You'll Contribute:
Partner closely with Product Designers, Product Managers, Research, and Engineers to understand user and product needs to design content that is simple and easy to understand
Help shape product content strategy as well as produce and present final UX copy for our products
Design, write and edit content that makes our products easier to use. This includes product flows, interface language, education materials, navigational nomenclature, terminology, taxonomies and other content across Thrive products and experiences.
Design, write and edit marketing communications for our customers including engagement and adoption email series, newsletters, notifications, etc.
Give and solicit feedback from your UX design, marketing and content studio peers in service of building the best products.
Must Haves:
4+ years of experience creating UX copy and in-product content
Experience producing user-focused product writing through work in tech, digital agencies, or other relevant product areas
Experience writing and editing marketing copy across formats (ie newsletters, emails, etc)
Experience shaping content for enterprise and consumer products
A portfolio of UX- and marketing-focused writing samples
Enthusiasm for behavior change platforms
Adept at simplifying and communicating complex ideas to broad audiences
What We Offer:
­Being part of a mission­-driven company that's truly making a difference in the lives of people around the world
Ability to develop within the company and shape our growth strategy
A human-centric culture with a range of wellness perks and benefits
A competitive compensation packageMedical, dental and vision coverage + 401k program with company match
Generous paid time-off programs
Our Mission:
Thrive Global's mission is to end the stress and burnout epidemic by offering companies and individuals sustainable, science-based solutions to enhance well-being, performance, and purpose, and create a healthier relationship with technology. Recent science has shown that the pervasive belief that burnout is the price we must pay for success is a delusion. We know, instead, that when we prioritize our well-being, our decision-making, creativity, and productivity improve dramatically. Thrive Global is committed to accelerating the culture shift that allows people to reclaim their lives and move from merely surviving to thriving.
Apply for this job