Product Designer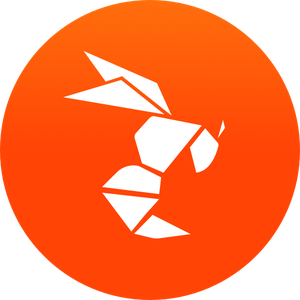 Hornet Networks
Founded in 2011, Hornet is the world's queer social network with over 30 million diverse users, providing a safe and global home for the LGBTQ+ community. Hornet has disrupted dozens of markets to become the number 1 queer app and is rapidly expanding its sizable user base across Europe and the United States. 
We are driven to create and expand a safe place for the community to enjoy the entire spectrum of queer life and friendships - casual meetups and lifelong relationships, political advocacy and personal expression, mental support and sports buddies, intellectual chat, and silly memes. Every day, we strive to reimagine what a queer app can be and how it can better serve our community. Our diverse team spans the world, bringing together a wide range of perspectives and incredible talent.  
Do you want to join Hornet? We are looking for a Product Designer to join our core team, starting immediately. We prefer you already have a familiarity with Hornet and the market in general and are looking for the chance to make meaningful changes that push the space forward.
Your Tasks
You will be responsible for 5 key areas:
Holistic Experience Design
You will work on answering the following questions: How will we delight? How can we best serve the needs of the queer community? How can we make our onboarding experience more effective? What will motivate users to have a higher level of commitment to the product?

You will take designs from concept through to production 
Prototyping
We predominantly work with Figma and Sketch to create prototypes at different levels of fidelity for illustration and validation of concepts before using engineering resources
User Testing
You will get in a cadence to validate/refine ideas, collect new insights, and assess the value of ideas or prototypes before shipping

You will work with the Product, Growth, and Engineering teams to run AB tests and measure their performance
Interaction and Visual Design on iOS, Android, and Web
You will work on the visual design (composition, typography, iconography, incorporating brand strategy, create and maintain a style, etc.)

You will focus on underlying conceptual models, task flows, control layouts, etc. 

You will create simple experiences that support complex problems
Product Orientation
You will work closely with our data engineer and growth team to understand user behavior, AB test performance, revenue drivers, etc.

Your success is measured by the success of key metrics within the product
Your Profile & Experience
You have a deep understanding of our user base, members of the LGBTQ+ community from every corner of the world, you understand the unique problems they face, how we will solve them, and the value we bring to them

You bring 3-5 years of experience in designing consumer mobile experiences

You are proficient in Sketch, Figma, Principle for Mac, Zeplin, Abstract, InVision, and Adobe Suite

You have experience in designing within brand guidelines, as well as collaborating with the design team to evolve those guidelines 

You can demonstrate strong UX and visual skills in digital products 

You have a strong interest and capability in designing highly innovative and engaging user experiences with an eye for functional design and a strong visual aesthetic

You possess technical skills to synthesize high-level concepts and ideas into concrete high-fidelity designs

You iterate and develop multiple solutions at a fast pace while keeping a high standard of visual aesthetic

You are creative, enthusiastic, and passionate about design and continual experimentation, iteration, and optimization

You show a strong ability to fluidly adapt to new UX design patterns and solve problems in a fast-paced and collaborative environment

You have a strong sense of ownership 

You are excellent in communicating and presenting and have sufficient English skills

You think at a high level about product strategy

You always put the user first along with our company vision

You feel comfortable working in a remote team
Our Benefits
You will be part of our mission to provide a safe space for the LGBTQ+ community

We offer a flexible work environment where you can work fully remote

We have central hubs in Los Angeles and Cape Town if you like to head to the office

We have quarterly product/engineering meetups in person

All Team Hornet gets together once a year in attractive locations to meet up with remote colleagues
Do you want to become a part of Hornet? To apply, please submit your resume and a link to your portfolio. Bonus points for candidates who can articulate their passion for our mission in a concise cover letter.
We are looking forward to hearing from you! Do not hesitate to reach out if you have any questions.
We are proud to foster a workplace free from discrimination. We strongly believe that diversity of experience, perspectives, and backgrounds will lead to a better environment for our team members and a better product for our users and community.
Apply for this job