Senior UX Copywriter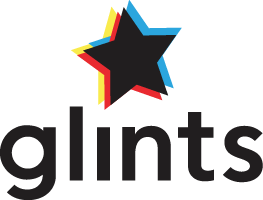 Glints
At Glints, we are building the #1 tech-enabled recruitment and career discovery platform in Southeast Asia that helps people and organisations realise their human potential by joining great organisations, learning the right skills and building great teams. 
We're looking for a
Senior UX Copywriter
to join our regional
Content & Community
team, to ensure a delightful digital experience on Glints web and mobile app through copy and content.
What You'll Be Doing
Craft EN and ID copy and content primarily for Glints candidate-facing missions on mobile app and web in various forms, from micro-copy, tutorials, error messages to explanation and product pages 
Review and refine all UX copy and content produced by the UX Copywriter or other stakeholders 
Research and strategise the copy direction according to the Glints' brand guidelines and the target audience's needs by working closely with product designers, researchers, product manager, engineers, and the content team
Be responsible for all UX or product copy localisation to Indonesian
Participate in design research processes, ideation, synthesis-making, and testing to provide input and feedback from the content perspective 
Establish or improve the working process & system to ensure an efficient and effective cross-functional collaboration among the Product Squad team
Focus on people management and process/operational excellence, in addition to team building duties
Why You Should Join Us
An opportunity to shape Glints brand identity through the product interface
An opportunity for regional exposure and work with a diverse team of designers, content practitioners, engineers, product managers from various countries in Southeast Asia
Who We Are Looking For
Someone who has min 2 years of working experience 
A passionate wordsmith who has a deep understanding of language usage and nuance in the digital product environment
Someone who has experience in creating copy and content in English and Indonesian language for digital product/service (if you don't fit the criteria but are confident in this area, feel free to apply)
Someone who has experience or aspiration in leading a small team, and is willing to learn to grow a team
An individual who is user-centric and able to empathise with others
A problem-solver who can translate users' pain points into a clear communication strategy and approach
A detailed-oriented person who pays close attention and notices small details
An eloquent communicator who is able to articulate thoughts well, able to negotiate and facilitate discussions with various functions, able to manage up, down, and across
Someone excellent in project management, and is able to establish a structure to deliver outcomes
A highly-driven individual who is able to work under pressure in a fast-paced working environment
Let's Realise Human Potential.
We have impacted many lives since we were founded in 2013, but there's still plenty to be done. If you're ready to grow and make an impact, you've come to the right place.
What is Glints?
Glints is an online talent recruitment and career discovery platform with the enduring purpose of contributing to a world where people and organisations can realize their human potential. 
Our tech-enabled approach to recruitment and career discovery connects more than 1.5 million candidates to their next dream opportunities, has supported more than 30,000 companies in finding top talents, doubled recruiter efficiency, and has raised more than US$30M+ from best venture investors in Asia to date.
Our agility and firm hold on our core purpose and values have allowed us to remain resilient and thrive through tumultuous times, and we are proud to be recognised by LinkedIn as one of the Top 10 Startups in Singapore in 2020.
Who We Are
At Glints, personal and professional growth are just as important as business growth. That's why we created the Glints Culture Code: #RIIBCOH. It defines our values, guides our decisions and actions, and is what makes us special.
Relentlessly Resourceful: Whatever it takes, just make it happen (ethically)
Integrity: Have courage, be guided by the truth, don't be afraid 
Impact: Missionaries, not mercenaries
Beginners' Mindset: Stay humble, don't be attached to ego
Customer Obsessed: Customers First
Ownership: Care intensely about the mission and take responsibility
High Standards: Dream big and deliver epic outcomes fast
Where We Work
Glints operates in multiple locations across Greater Southeast Asia, including Singapore, Indonesia, Vietnam, Taiwan and Malaysia.
Apply for this job