Senior UX Designer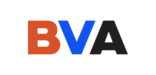 BVA
We are excited to announce that Zehner and BVA have been acquired by The Stable. Learn more at: https://bit.ly/3s6QFeo and stay tuned for more info as we work to fully integrate our teams and our offerings.

The Stable is a place where individuals with different backgrounds, perspectives, and preferences are welcomed and appreciated. We support a diverse client base and want to build a company reflective of that. That's why at The Stable, we do our best to make sure everyone feels like they  belong. 
We're working to strengthen our inclusive culture by providing flexible work schedules for those who need it, paid parental leave to support our working parents, and offer unlimited PTO to allow staff to take the holidays and breaks that are important to them. 
We're excited to further our commitment in 2022 by using our platform to provide pro bono support to minority owned businesses via workshops, 1:1 coaching sessions, and project support.  
The Stable is an equal opportunity employer who recruits, employs, trains, compensates, and promotes regardless of race, religion, color, national origin, sex, disability, age, veteran status, and other protected status as required by applicable law.
As the Senior UX Designer, you will collaborate with the Brand, Design, Experience and Development Team to provide strategic UX guidance, execute wireframes, and help optimize the impact of client outcomes. The Sr. UX Designer is a passionate problem-solver dedicated to data-based decision making, understanding technology and user needs, and attention to detail and process.
What you'll do…
Represent and position The Stable as a leader and problem solver in all aspects of branded commerce and application design. ?

Enthusiastically collaborate with a cross-functional team of Designers, Brand Strategist, and Project Managers and Developers.

Collaborate with the User Experience team and offer valuable participation and opinions in IA and UX process. ?

Conduct brainstorming sessions that facilitate strategic, innovative thinking to develop actionable creative initiatives?.

Combine brand strategy, technology and user needs into the best-in-class experiences for our partners' customers.

Lead projects independently from kick-off to delivery?.

Create wireframes that support end-user, business and technology needs, preferably in Figma.

Present initial design ideas to internal and external stakeholders.

Work at the strategic level, propose innovative solutions.

Plan and design personas, user journeys, workflows, and sitemaps.
What you'll need…
4+ years lead experience in UX in Branded eCommerce and Application/product design

Experience with mobile-first, responsive web, and adaptive web practices

Critical and analytical thinking/problem solving skills 

Ability to gather insights from user feedback, data, and research

Experience creating and manipulating screen layout, information design, typography, color, and composition

Ability to be client-facing leading presentations of wireframes and project details with relevant documentation

Expert written and verbal communication skills

Experience working in Agile and Scrum methodology

Time management, attention to detail, and ability to exercise sound judgement.
Who we are…
The Stable is a commerce agency that connects brands and consumers across all channels. Leveraging a full suite of omnichannel capabilities, we drive revenue and efficiency for brands through both retail and direct-to-consumer (DTC) channels. Backed by data, fueled by insights, and brought to life through world-class sales and operations, creative, digital, and patented technology, we build and execute strategies that acquire customers, create immersive experiences, and scale brands. For more information visit thestable.com
About our DTC team…
We are innovative, data driven eCommerce experts with a best-in-class technology, creative, design, marketing and Amazon services capabilities

Our clients are some of the fastest growing and most well regarding digital first retail brands in the US

We're one of the six pioneer Shopify Plus agency partners and currently work with a variety of technology partners across ecommerce and digital advertising 
***Please note, The Stable is unable to sponsor employment visas at this time***
Apply for this job