Senior UX Designer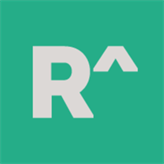 Redox
As the Senior UX Designer, you will be helping developers, entrepreneurs, and enterprises create an easier way to connect their applications to the healthcare world in a simplified self-service manner.
Experience is one of the major differentiators in today's business world. A good experience can completely change how a customer sees a business and can keep them coming back. In addition, a good experience can simplify complex business processes, and enable users to have more control over their end goal and destiny.
This role will help support our growth by optimizing and simplifying our customers experience, providing an enhanced self-serve and independent Redox journey. Our product should be easy to use, and intuitive from a customer perspective, and one that customers love. Come join a product design team that is bringing healthcare software into the 21st century.
What You Will Do:
Work closely with the Product Manager to understand prioritization and business needs
Design an experience that simplifies complex workflows into easy to manage processes in the healthcare space
Make a difference in all our healthcare by creating software experiences that brings healthcare into the 21st century
Work closely with a larger cross functional team to provide voice for the Product Design (Experience and Look and feel)
Work with our customers and CS team in a user center design process, to understand the manual processes that they take today, and breaking down those steps into manageable self serve steps
Collaborate with the User Researcher and Product Manager to identify research needs, and attend research sessions
Produce final designs in Figma and collaborate with Engineers to realize those designs
Create hypotheses that are easily understandable and measurable within a short amount of time
Assure that the engineering team is able to translate your designs into testable and scalable solutions
Provide feedback to other Product Designers and contribute to the evolution of our design patterns
Add your personality and experience, and continue to evolve how we practice product design at Redox
Your Skills and Experience:
5 or more years as a designer on a cross-functional product development team
Ability to understand and  break down complex systems into understandable and consumable pieces
Worked closely with Engineers and Product Managers to bring their designs to the digital product experience
Comfortable working independently, while seeking feedback on the output of your work
Rapid prototyping and hypothesis driven development
You can meaningfully connect and communicate how the product design strategy fits into the business strategy
Worked in an agile development environment participating in scrum ceremonies



Bonus Experience
Experience in the healthcare industry or health tech companies
You have worked with and/or built robust design systems
Services solutions design
B2B company experience
Please keep reading...
Research shows that while men apply to jobs when they meet an average of 60% of the criteria, women and other marginalized folks tend to only apply when they check every box. So if you think you have what it takes, but don't necessarily meet every single point on the job description, please still get in touch. We'd love to have a chat and see if you could be a great fit. https://hbr.org/2014/08/why-women-dont-apply-for-jobs-unless-theyre-100-qualified
What We Do
Healthcare organizations and technology vendors connect to Redox once, then authorize what data they send to and receive from partners through a centralized hub. Redox's cloud-based platform is vendor and standards agnostic and enables the secure and efficient exchange of healthcare data.
This approach eradicates the need for point-to-point integrations and accelerates the discovery, adoption, and distribution of patient and provider-facing technology solutions. With hundreds of healthcare organizations and technology vendors exchanging data today, Redox represents the largest interoperable network in healthcare. Learn how you can leverage the Redox platform at
www.redoxengine.com
.
Other Stuff About Us
Redox is an EEO company. We fully support the diversity of our team! Here's a recent blog post about our stance on diversity and belonging:
Diversity at Redox
As part of our ongoing work to build more diverse teams at Redox, when applying, you will be asked to complete a voluntary EEO survey. This survey is anonymous, we cannot link your application record with your survey responses. - We request that you complete this voluntary survey as we run monthly reports for each team which provides data for diversity in terms of gender and ethnic background in our Applicants, and in our Hired Redoxers. We take this data very seriously, and really appreciate your willingness and time to complete that step in the process.
We believe in holding ourselves to a high standard of conduct. Here's how we think about this:
Redox Code of Conduct
Successful candidates must be eligible to be employed in the US, and must reside in the US.
Thank you for your interest in Redox!
Apply for this job