Senior UI/UX Designer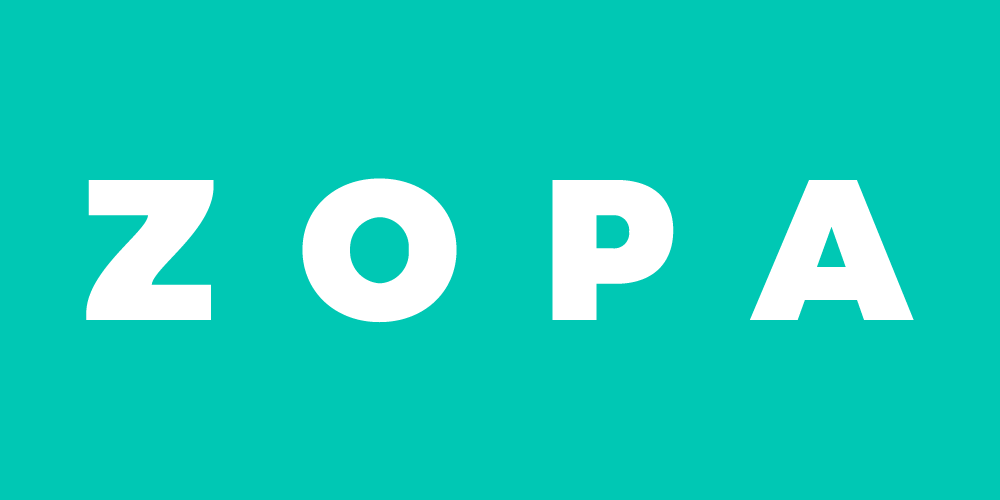 Zopa
Our Story
Hello there. We're Zopa.
We began our journey in 2005 with the drive to deliver customer-first financial products. Fast forward to 2020, we shifted gears and became a digital bank, leveraging our customer knowledge, money expertise and technical agility to forge ahead. Our diverse team is united by a mission to create simple, fair and honest financial products that have the customers' needs at their heart.
We're regularly recognised at industry awards for our game-changing products and are proud to be one of the market leaders in consumer lending in the UK. But our work doesn't stop there. 
After securing £220 million in our 2021 funding round led by SoftBank, we've entered the next stage in our journey. So far, we've lent out over £6 billion and made money work better for over half a million people across the UK who were looking to borrow or save with us. In less than 2 years after becoming a bank, we hit £1 billion in customer deposits and we're also a top 5 credit card issuer in the UK. And this is just the beginning.
We're set on achieving big things with ambitious growth targets to match. This means there's a range of opportunities for you to excel and develop through a career at Zopa, while building better banking products that truly matter to our customers.   
If you embrace unconventional challenges, are unafraid to think differently and are driven to make an outsized impact, you'll thrive here at Zopa. For a closer look at our culture, check out
our latest video here
. And if you want to join us, have a look at
our current open roles
!
As a Senior UI/UX Designer, you will be working in a cross functional team of product designers, front-end and researchers, to audit and define the design system we have in place as well as working closely with our Brand team on the website and app at Zopa.
This is a roll-your-sleeves-up and get stuck-in to some genuinely innovative product design. In return, the role will provide you with the opportunity to shape and define the UI of product design in one of the industry's most innovative and forward-thinking companies.
About you:
Work collaboratively in a multi-disciplinary team of researchers, product designers, product managers and brand experts to create meaningful visual design and components
Conduct end-to-end audits of our UI, visuals and design system looking at cross-platform, product agnostic experience
Drive the vision, strategy, and execution of Zopa's UI design system, providing clear governance and ownership of it
Creating, updating and evolving UI components within the libraries, ensuring brand and UI consistency at scale, upholding design consistency and excellence of design deliverables
Creating, delivering, and supporting other designers delivering high-quality design outcomes such as concepts, UI flows and detailed UI design, all the while elevating the visual experience
Collaborate and provide direction to UX design team members and other stakeholders to identify new opportunities for a design or feature vision that creates value for our customers and guide them on UI best practice
Work together with brand, copy, and brand design to translate the brand into compelling UI experiences – with particular focus on website and app
Champion accessibility and work with developers to ensure our components are AA WCAG compliant
Present and communicate work and recommendations to the wider organisation
Manage stakeholders and proactively solve issues affecting design quality
Be an advocate for the customer and foster a shared understanding of customer centric design in the organisation
This is the background we'd like to see on our Product Designer's CV/profile:
Hands on experience in roles as Visual/Digital/UI designer, across multiple devices and platforms (UI of mobile + web customer-focused applications, experience with consumer applications preferred)
Strong portfolio of design work/case studies demonstrating your principles, methodologies, and approaches
Demonstrable experience leveraging and evolving design systems and component libraries
Effective communication of visuals and solutions across roles & levels with solid communication and interpersonal skills
Ability to communicate intended experiences to product managers/designers and developers
Awareness and practical understanding of current technologies and their application and relevance to digital experiences
Expert knowledge in the native iOS and Android design & interaction patterns and platform constraints
Strong experience designing and shipping impactful experiences inclusive of design
Comfortable developing and sustaining effective and cooperative working relationships with peers, managers and other internal or external stakeholders
Flexibility / adaptability to change direction based upon team and stakeholder consensus
Expert knowledge of modern design systems, prototyping software and design tools (we use Sketch and Miro)
Prototyping skills across a variety of mediums and needs on paper, and other digital methods
A passion for helping create an environment where people can do their best work
Ability to thrive in a fast-paced, collaborative, team-oriented, cross-functional environment
Please include in your application a portfolio of work showing your process from challenge to solution and its impact. Ideally your portfolio will show tangible work examples of your different approaches and deliverables.  Thank you, we look forward to hearing from you!
#LI-LH1
Flexible working? Yes please!
Whether you want to come into our open-plan, riverside London Bridge office or work from the comfort of your own home (or both!), you'll be able to decide on an approach with your manager, looking at what works best for you, your role and your team.
Not only that – you'll also have the option of working from abroad for up to 90 days a year!* But no matter where you are, we'll make sure you've got everything you need to thrive, both in your work and home life, from day one. 
*Subject to having the right to work in the country of choice
To thrive here, you'll need to:
Champion our customers. Whatever your role, you'll be close to our customers. We care passionately about doing the best for them.
Help us make fearless choices. Our environment is fast-paced, agile and open. You'll solve interesting and challenging problems, and be trusted and empowered to bring your ideas to life.
Walk the talk. Like us, you'll be honest, stick to your promises and face the tough moments head-on.
Win smarter. You'll be always on the lookout for a better way of doing things, going beyond 'good enough' and welcoming different points of view.
Be in it together. You'll join an ambitious, diverse and all-round approachable team with a mix of ideas and talents who inspire each other to be better every day.
Zopa is proud to offer a workplace free from discrimination. Diversity of experience, perspectives, and backgrounds leads to great products and unique company culture. We simply can't expect to empower our customers to better manage their money without challenging the current status quo. Creating the best place for money is no easy task, which is why we need talent from all walks of life.
Apply for this job