UX/UI Copywriter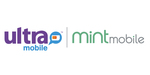 Ultra Mobile
ULTRA MOBILE is seeking a talented UX/UI Copywriter to join the Creative Team! Individual reports to Senior Copywriter. Role is hybrid and/or remote within the United States.  
ABOUT THE ROLE
We're looking for a mid-level UX/UI copywriter to join our award-winning in-house agency, full bars. You'll probably have between 3-5 years of experience working as a full-time UX/UI writer for a company, product, brand, service or side hustle that we've either heard of or used at some point.  
Now for the "what you'll be doing" part of the job listing. You'll be doing a decent amount of writing for interfaces/experiences, so an understanding of responsive design, accessibility, user journeys, customer decision mapping, information architecture and content strategy is key. Or, to put it in a way less stuffy and much more cool way…you'll be a super wizard at writing copy to inform the user, sell our products & services and move users through the experience. You'll be touching websites (desktop and mobile), app screens, landing pages, pop ups, etc…while collaborating with a team of designers, copywriters and project managers. 
Bonus points if you dabble in other forms of writing (creative, content, friend's wedding invitation) and you know what a "Figma" is.
Your usual day of awesomeness includes:  
Collaborating with CDs, ACD, Content Strategist, Designers, Ecommerce team, UX/UI team, Media team and Project Managers to ensure adherence to business requirements

Presenting your work and ideas to the team and key stakeholders

Staying up-to-date with industry developments/trends

Making sure all interactions are intuitive and easy for customer use
WHAT YOU BRING
 At least 3-5 years of experience as a UX/UI writer

A superior ability to build a connection with users

Clear, concise writing style with excellent grammar skills

An understanding of user research, user-centric thinking and UX design

The know-how to drive sales and enhance customer retention

Web design skills or an understanding of web design

Extensive knowledge of SEO and Google keyword research tools

Basic usability testing skills

In-depth knowledge of online research with excellent analytical skills

Ability to write in a variety of styles and formats for multiple audiences

Excellent organizational skills

Target oriented and ability to perform tasks within limited period of time

Curiosity and Empathy
WE ARE ULTRA & MINT MOBILE
We connect people to what's most important in their lives: Easily, affordably and reliably. We strive to be California's Preeminent Destination Employer. Oh yeah, we get it too! We understand what matters to you most. You're an individual with unique needs, and we're prepared to exceed any expectations you have for an ideal employer. 
We're smart, strategic, and get things done without a lot of red tape or unnecessary politics. Everyone matters here and everyone has a voice. Expect to spend your time contributing to projects that really matter. We obsess over the employee experience. To start, we provide some of the most competitive salary, benefits, family leave, vacation, retirement and equity options in Southern California. We believe in you and invest in you. Not just your career aspirations, but your life.
In addition, we've got a laundry list of perks you'll brag about on insta -- Lunch every day prepared by our very own chef, healthy snacks, onsite gym, free massages, car wash services, and most importantly, a team atmosphere. We even raise the bar on well bars, including Espresso/Cappuccino/Nitro/Cold Brew/Kombucha Bar, Froyo Bar, Breakfast Bar, Snack Bar and a, well, you know, bar (after 5 pm).  
And if you feel intrigued right now reading, imagine the co-workers we have already attracted. This is the kind of team you'll want to take home to mom or invite to your kid's next birthday party. This is the kind of close-knit community happening here. Come check out how you can be part of Ultra & Mint! 
OUR VALUES – LET'S MAKE LIFE ULTRA TOGETHER!
Ownership:

We are all owners; be the outcome and get the job done.

Action Biased:

Be brilliant, proactive, and act with urgency.

Embrace the Adventure:

Be agile, adaptive, and thrive on change.

Invent and Simplify:

Never accept good enough.
$1,000 REFERRAL BONUS
Take a look at this job description, if you are the right person, please apply. If Ultra Mobile doesn't appear to be a fit for you, refer a friend or colleague and get $1,000. Let your friend or colleague know to provide your full name and email when applying to the job.  If we hire them and they stay for 90 days, you get $1000.  For more details of restrictions and rules, please email recruiting@ultra.me.
Covid-19 Vaccination Requirement

UVNV, Inc. has adopted a mandated vaccination policy to support the health and safety of our team members and our community. The Company requires all employees to be fully vaccinated. The Company will provide accommodations based on medical condition or sincerely held religious beliefs or practices. Please let us know if you'd like to discuss the policy or available accommodations before proceeding with our recruitment process.
We are committed to equal employment opportunities regardless of race, color, genetic information, creed, religion, sex, sexual orientation, gender identity, lawful alien status, national origin, age, marital status, or protected veteran status. We support an inclusive workplace where associates excel based on personal merit, qualification, experience, ability, and job performance.
In support of the Equal Pay for Equal Work Act, the range of starting pay for this role is $60k-75k/yr.  This is not a guarantee of compensation or salary, actual compensation is influenced by a wide range of factors including but not limited to skill set, level of experience, education, certifications, responsibility, and geographic location.  We also offer a variety of benefits including health, disability insurance, 401 (k), flexible spending accounts, EAP, education reimbursement, parental leave, unlimited vacation, bonuses, incentive stock options and company paid holidays.  The specific programs and options available will vary depending on state, start date, and employment type. Our recruitment team will be happy to answer any questions you may have. 
#LI-Remote  #LI-Hybrid 
Apply for this job